I finished my 325 mile bike tour down the Pacific Coast Highway! It took 5 days, and we rode about 45, 50, 65, 75, and 100 miles! It was really fun and challenging!
Here are some pics:
Starting campsite at Big Sur California (near giant redwood forest).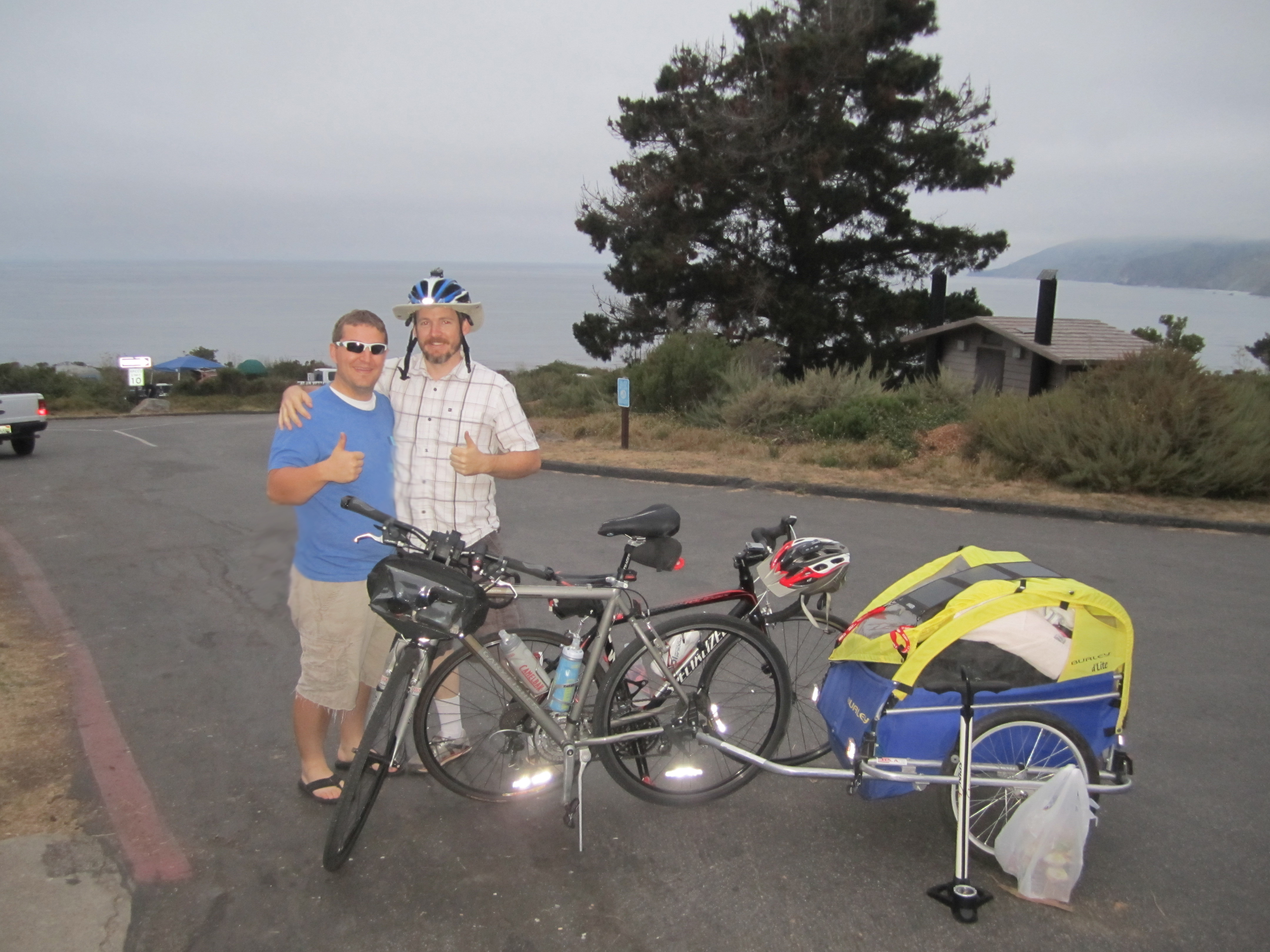 Our 2 man tent, bikes and baby carrier re-purposed as supply rig.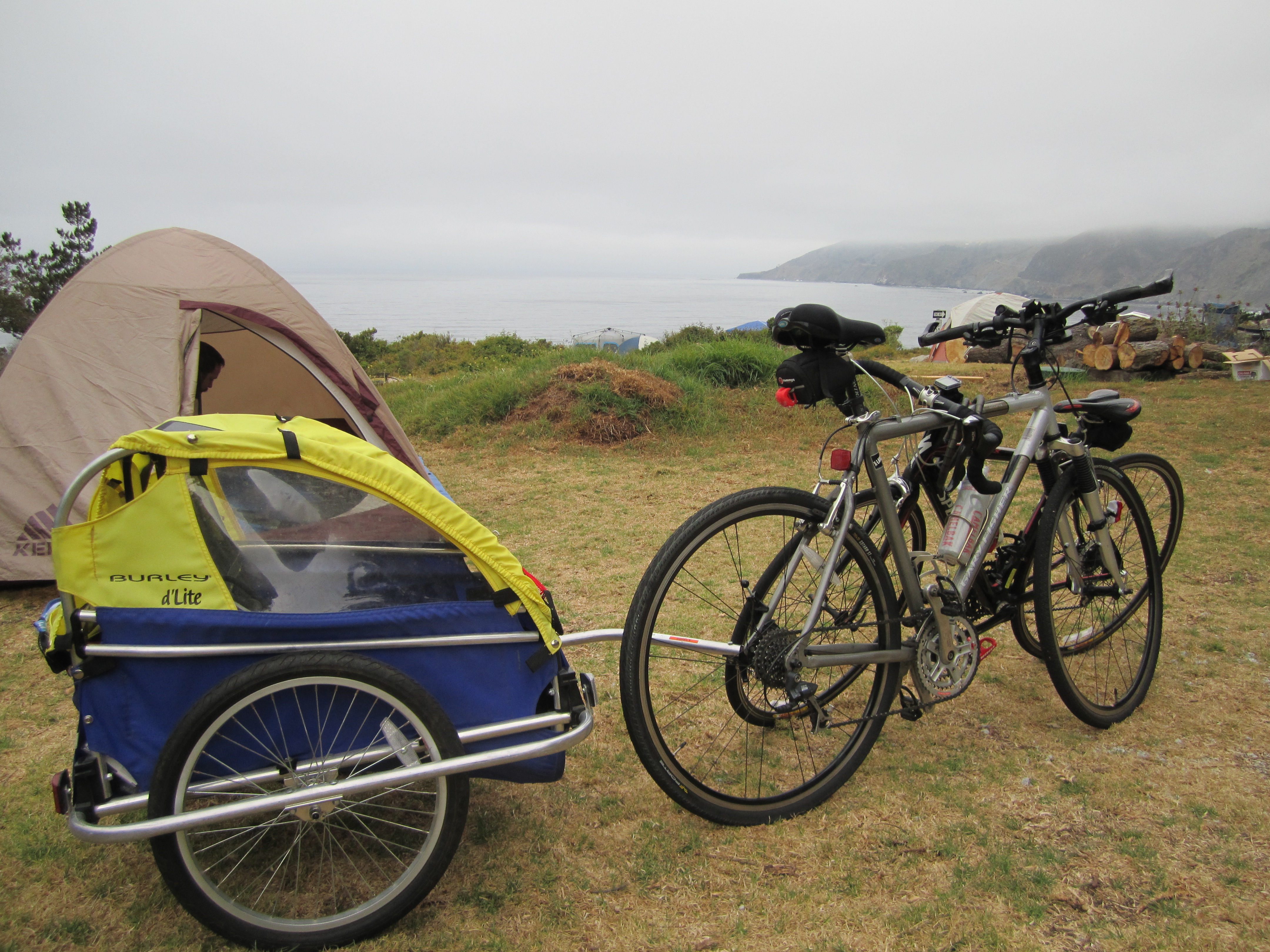 First day, my friend sewed a brim onto his helmet to protect from the sun, we're calling it the "Cowboy Helmet" - We also had bluetooth communicators on our helmets that let us talk to each other the whole time.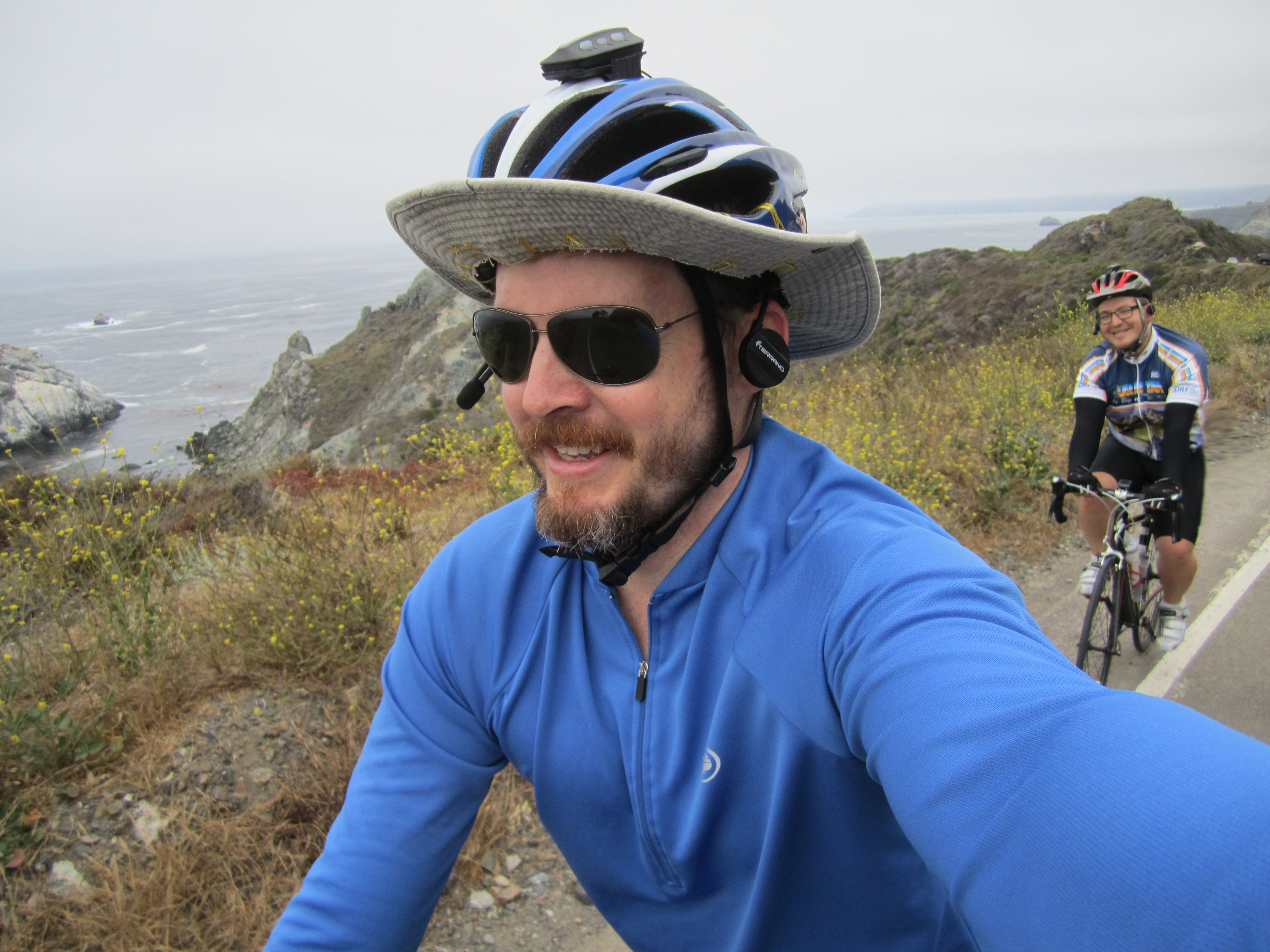 Nobody around to take our picture so I photoshopped my friend in...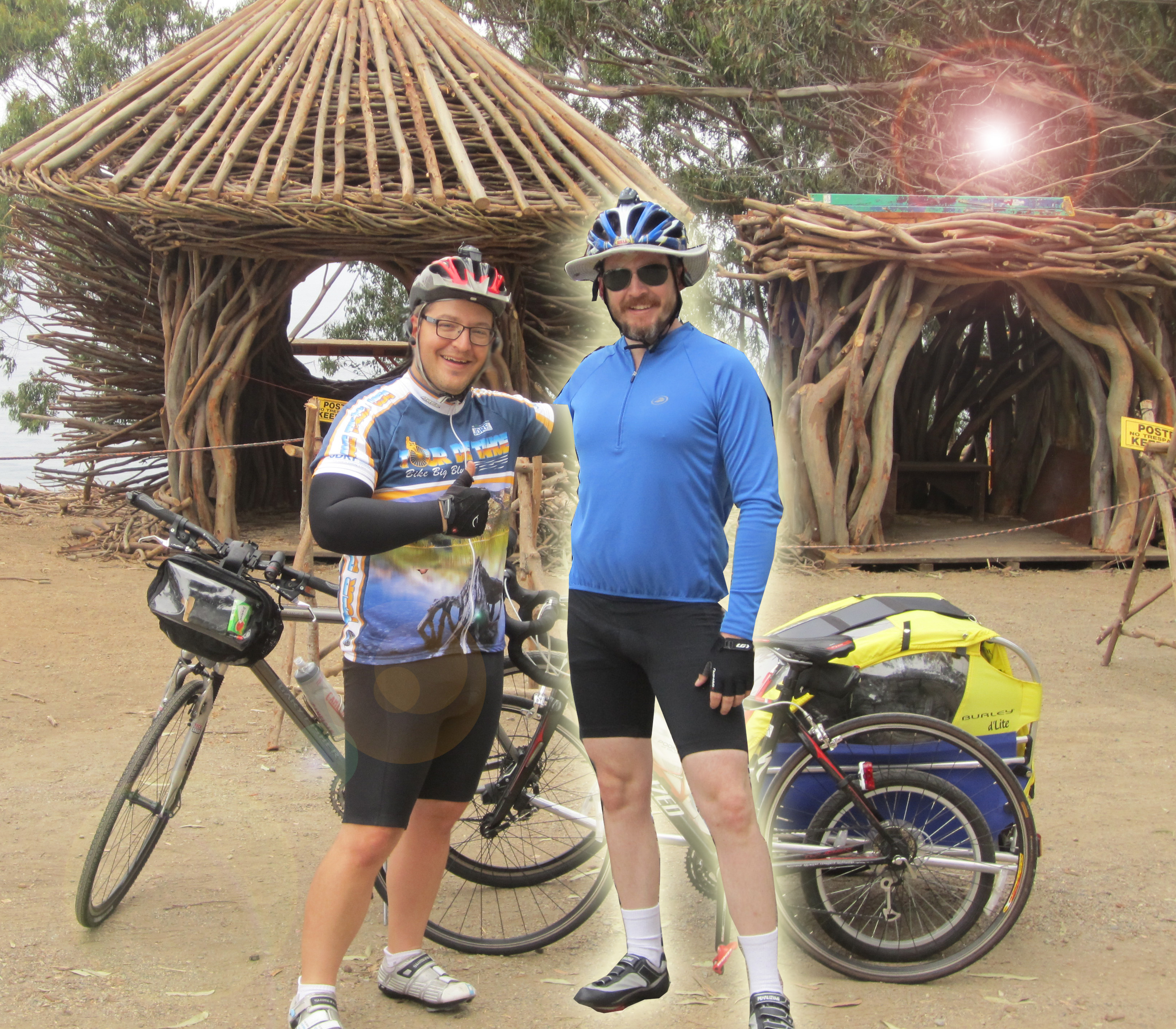 South of Big Sur there's a cool beach where Elephant Seals sunbathe, can't really see them here, but it was pretty cool!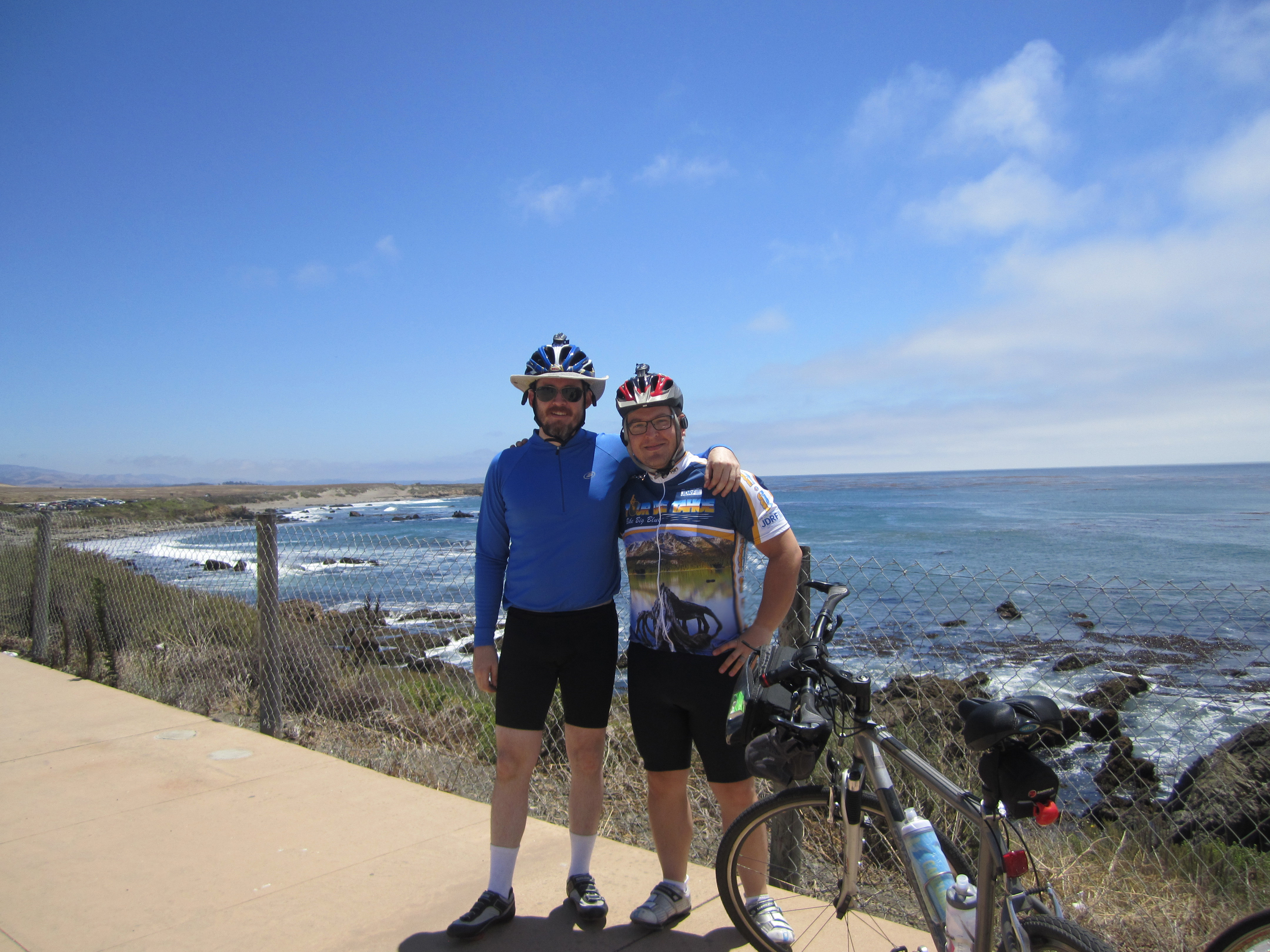 Morning of day 2: Lost the key to our bike lock, so had to use my Leatherman multi-tool to saw it off!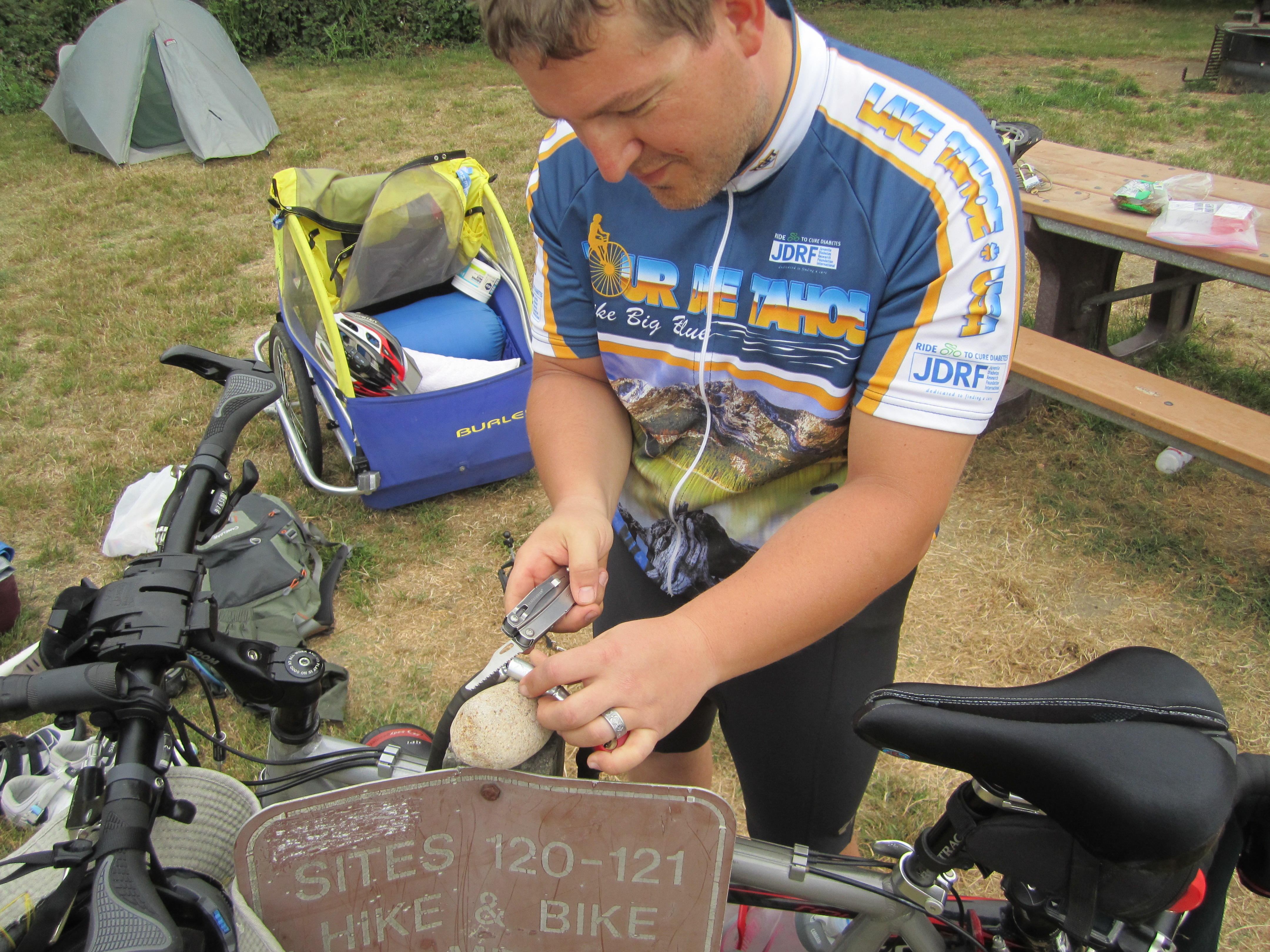 A fellow bike tourist. "Ramses" had been on the road for over a year. He started in New York state!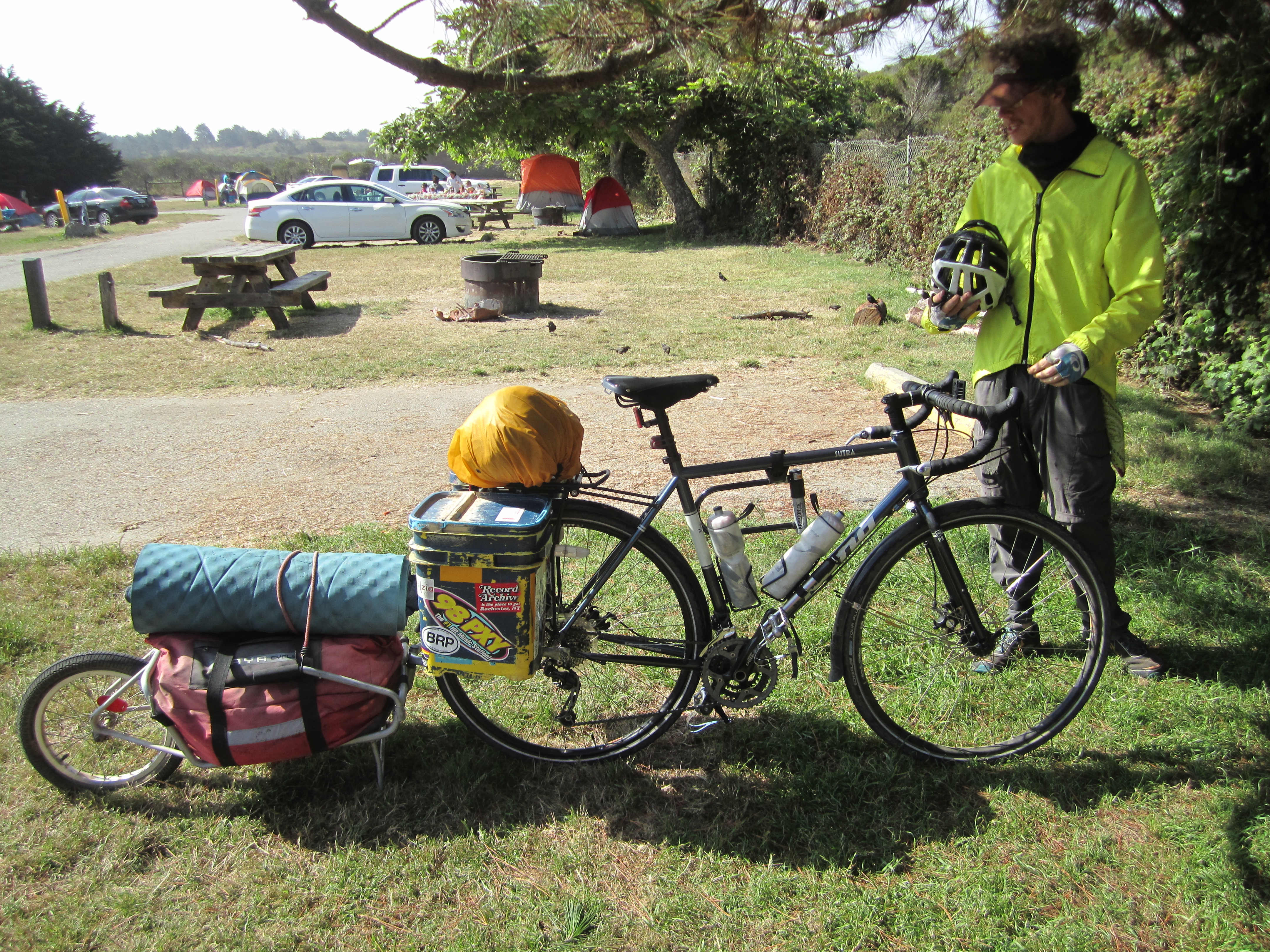 Morro Rock looms along the coast.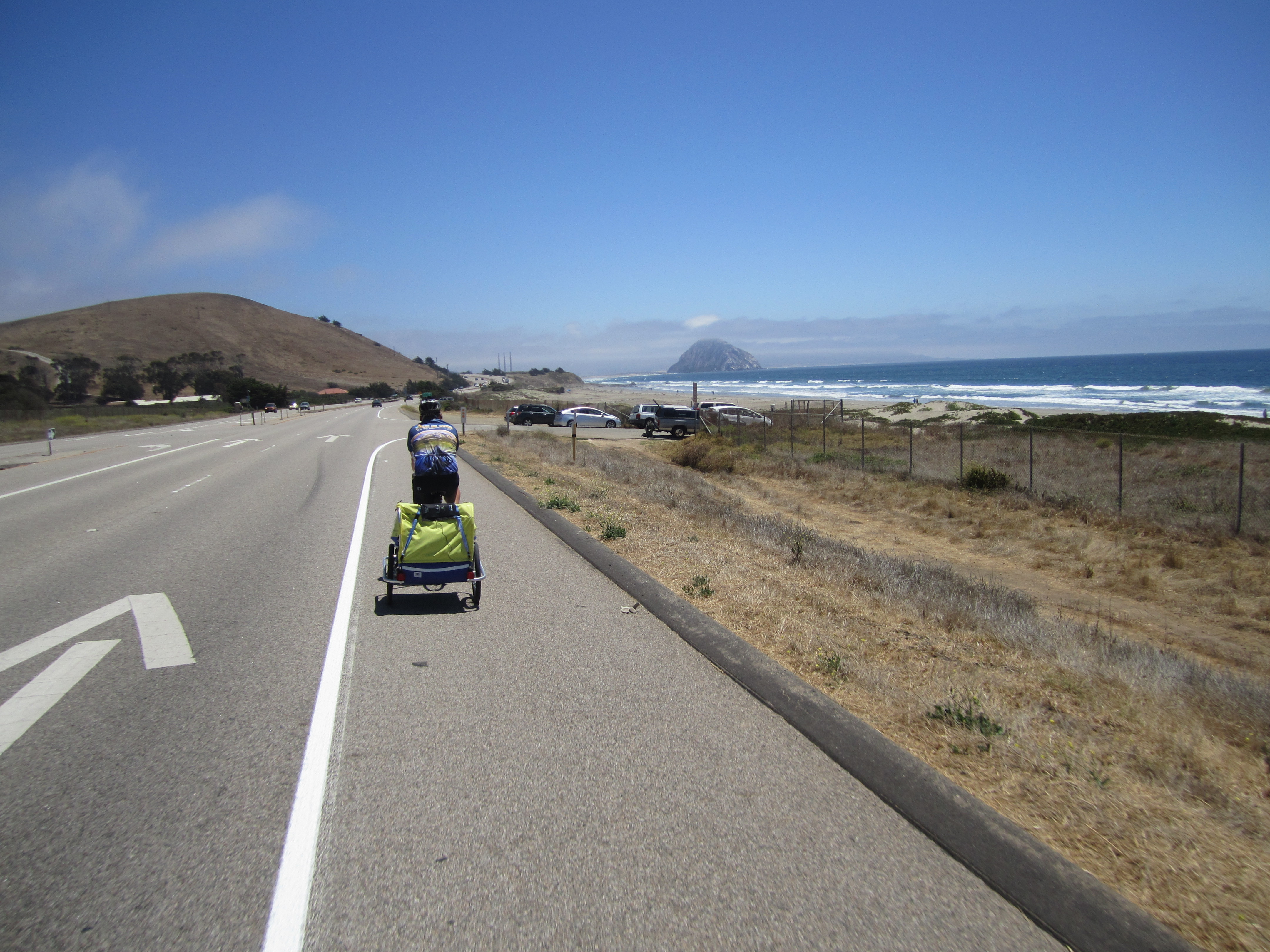 Our only trouble was some worn out bike cleats, luckilly there were plenty of bike shops along the PCH.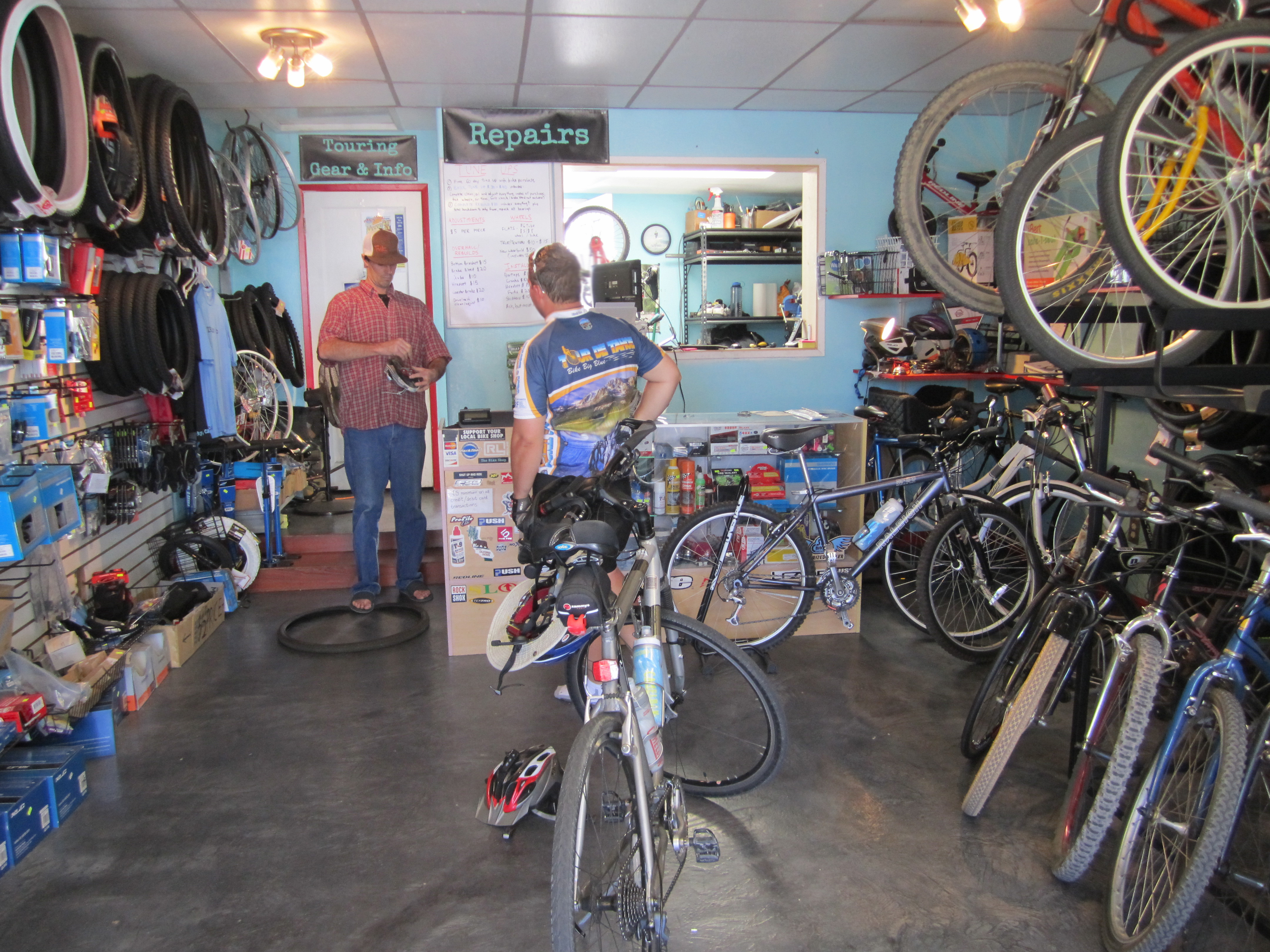 Old cleat (gray) vs. new cleat (red) - The old one was paper-thin!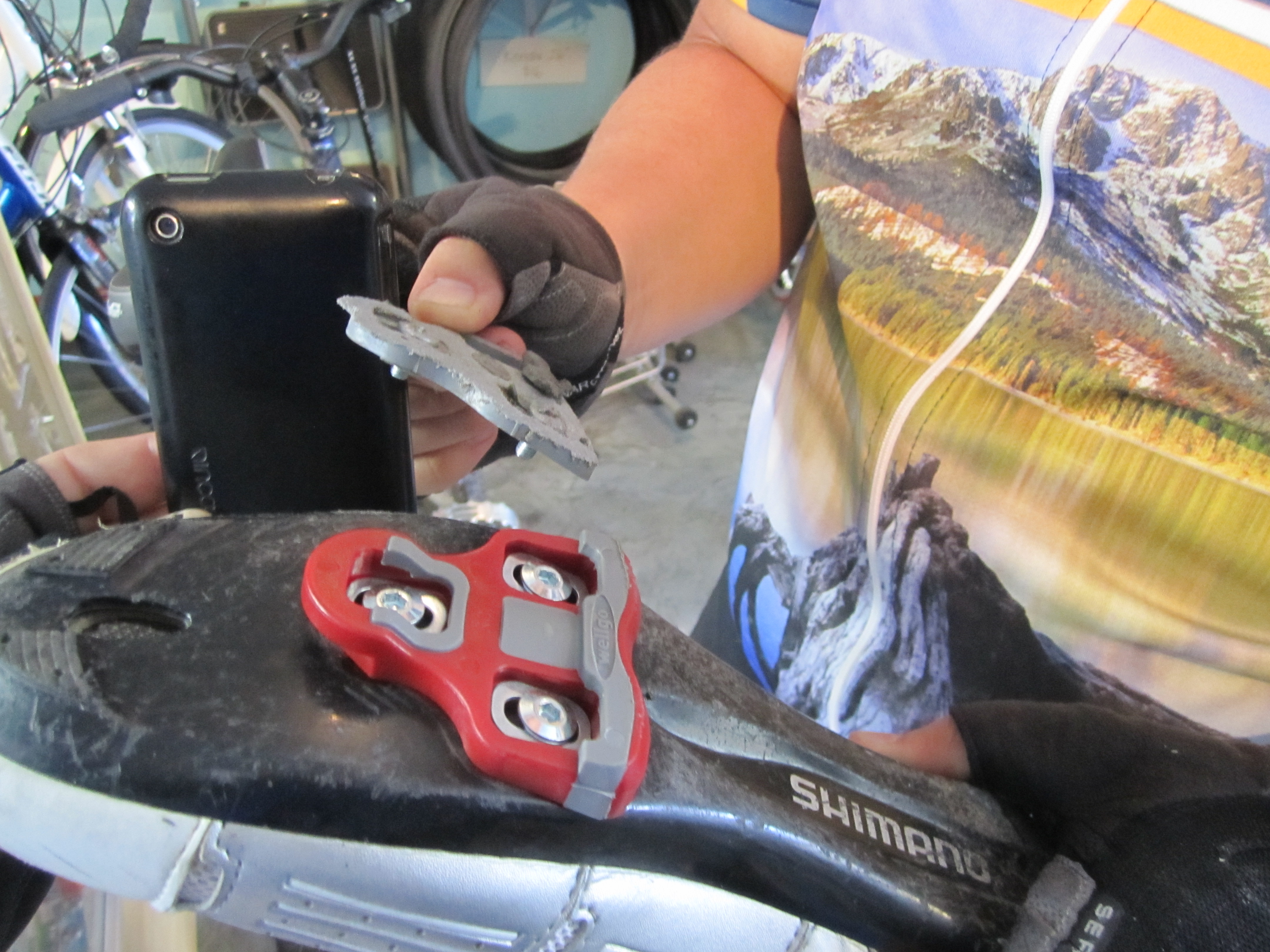 Climbing a massive hill (+1000 feet)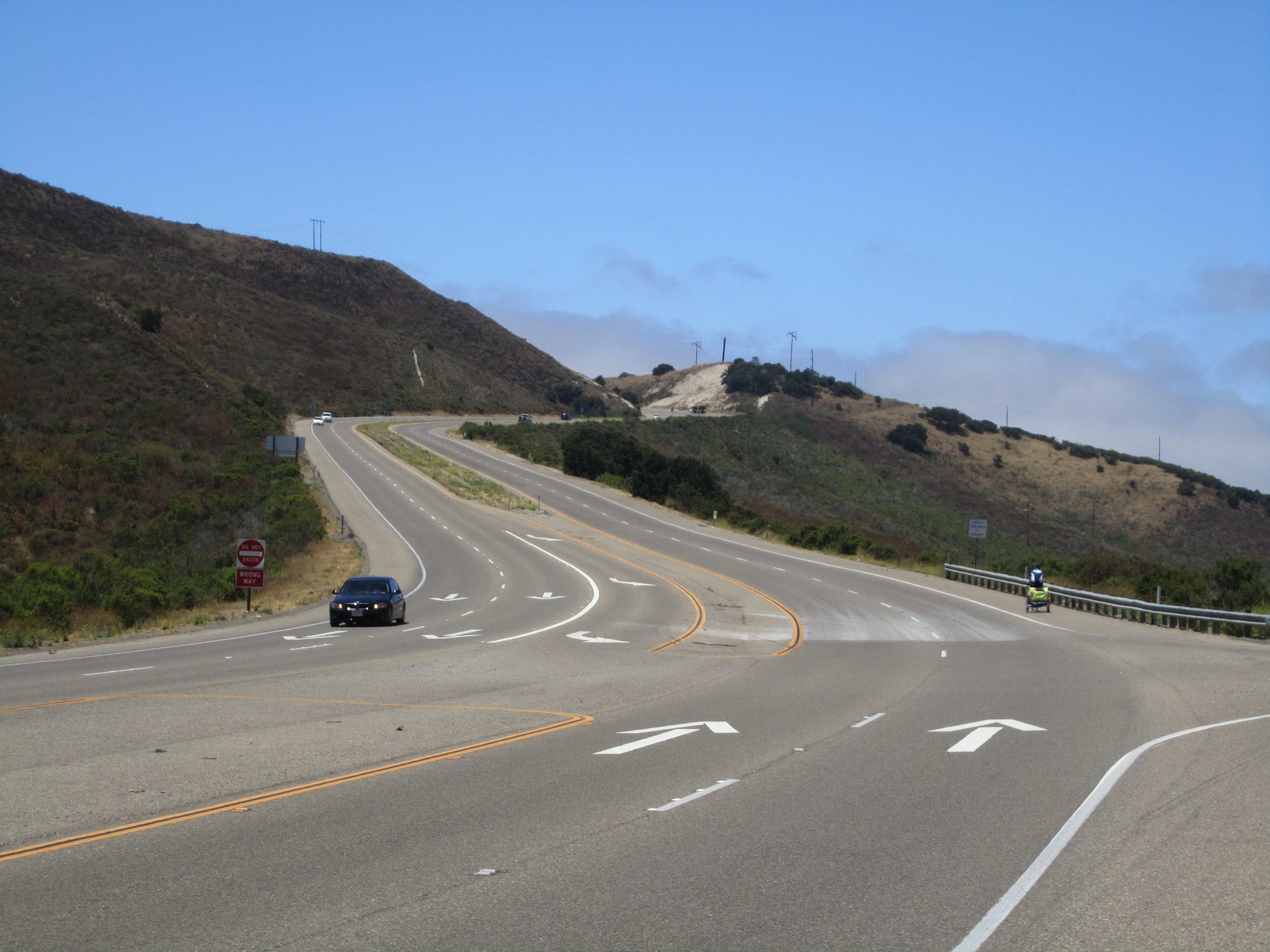 Our campsite on day 3 was right on the shore at Refugio Beach!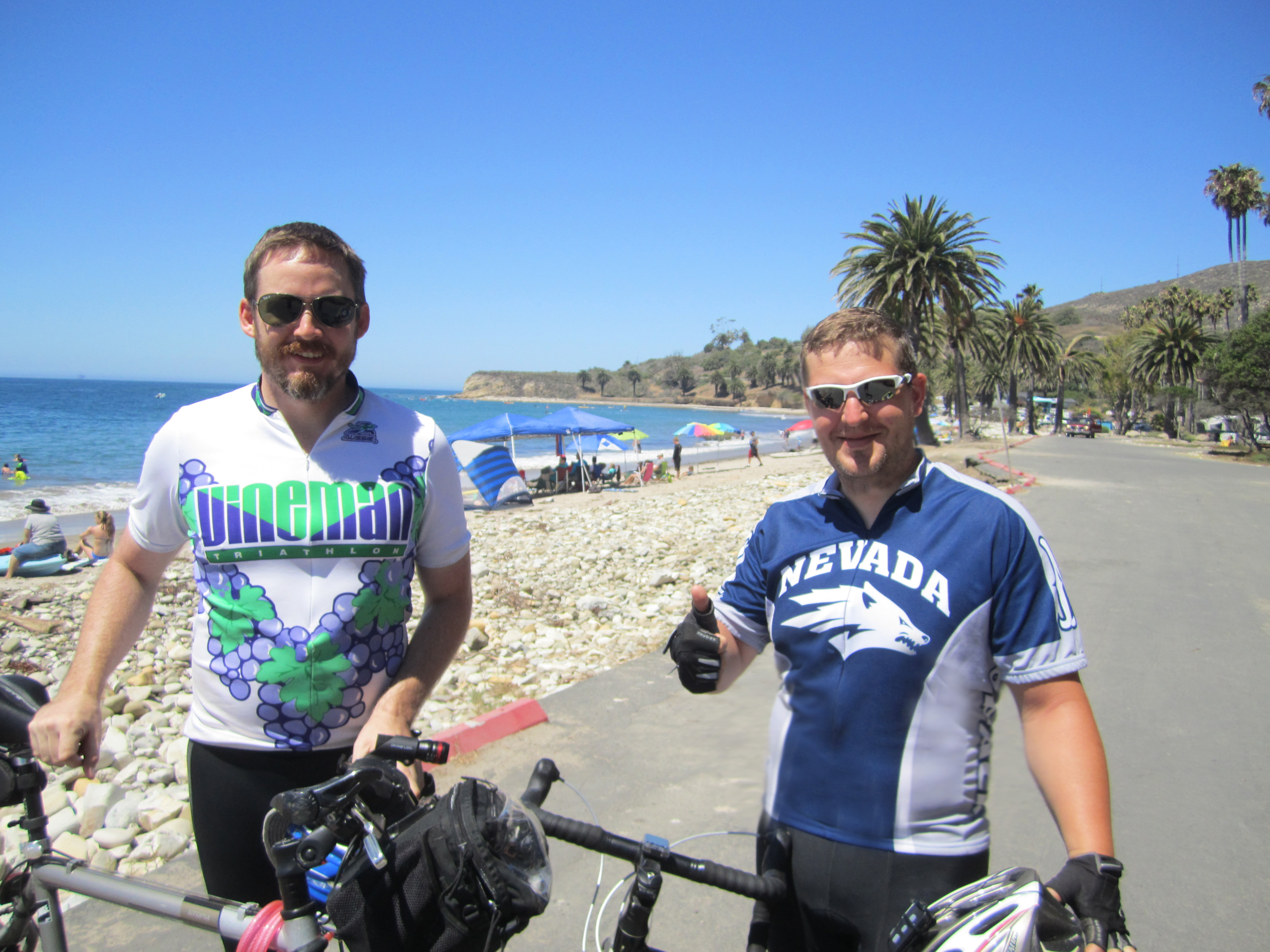 Never turn your back on your friend when the camera is out...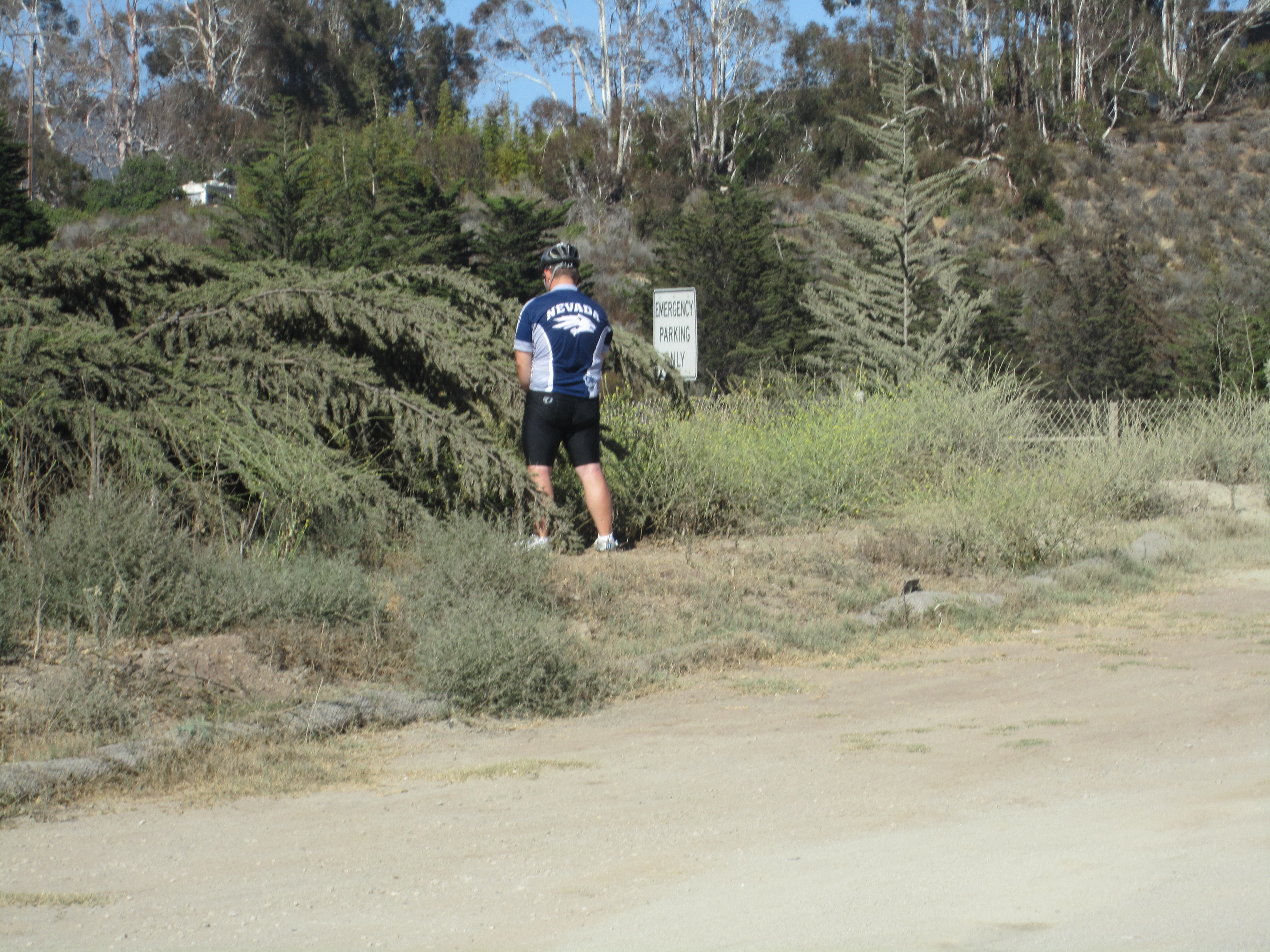 Stunning bike path along Carpinteria/Ventura beach area.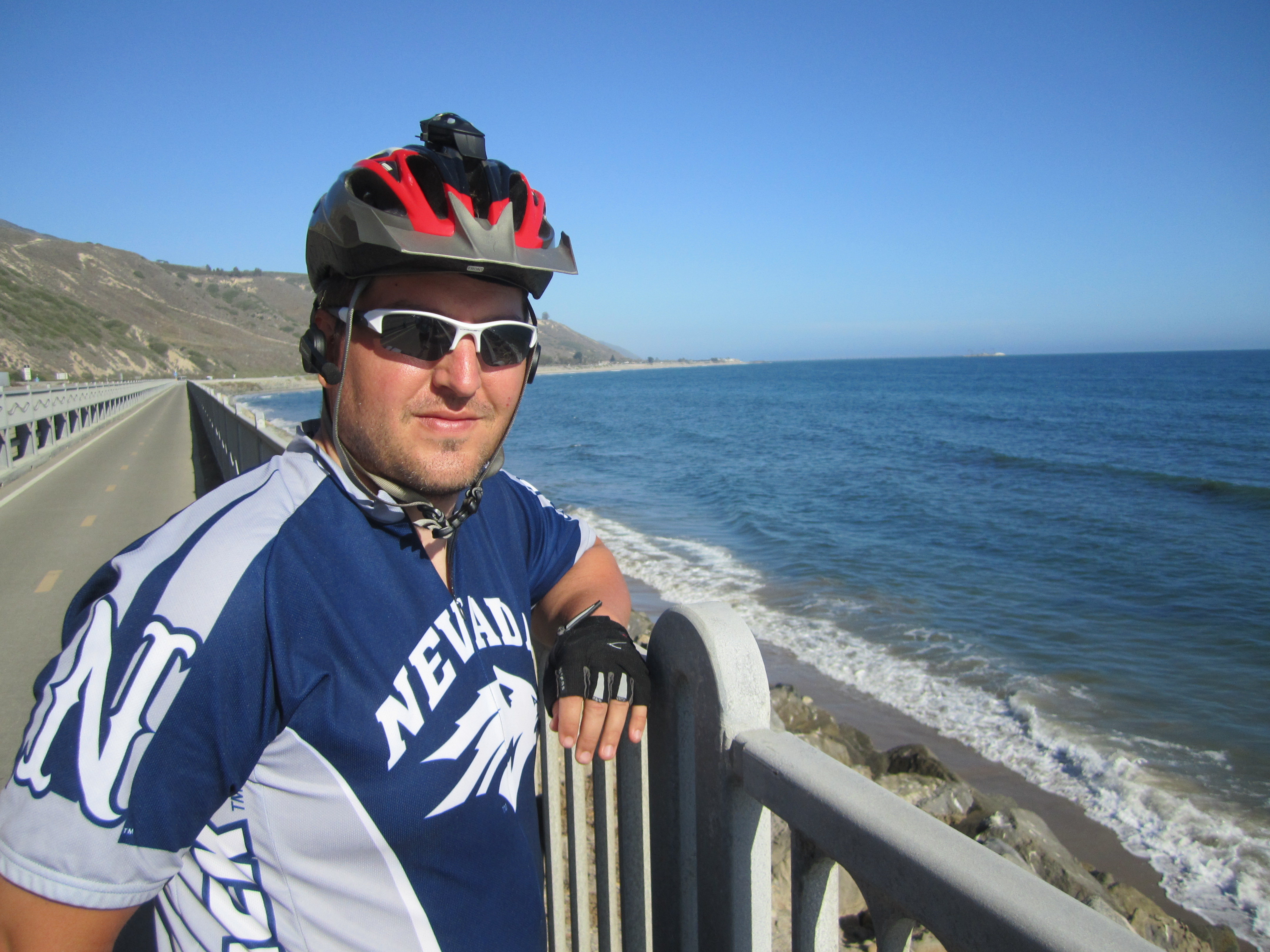 My favorite beach: Mugu Point - misty morning ride on our final day.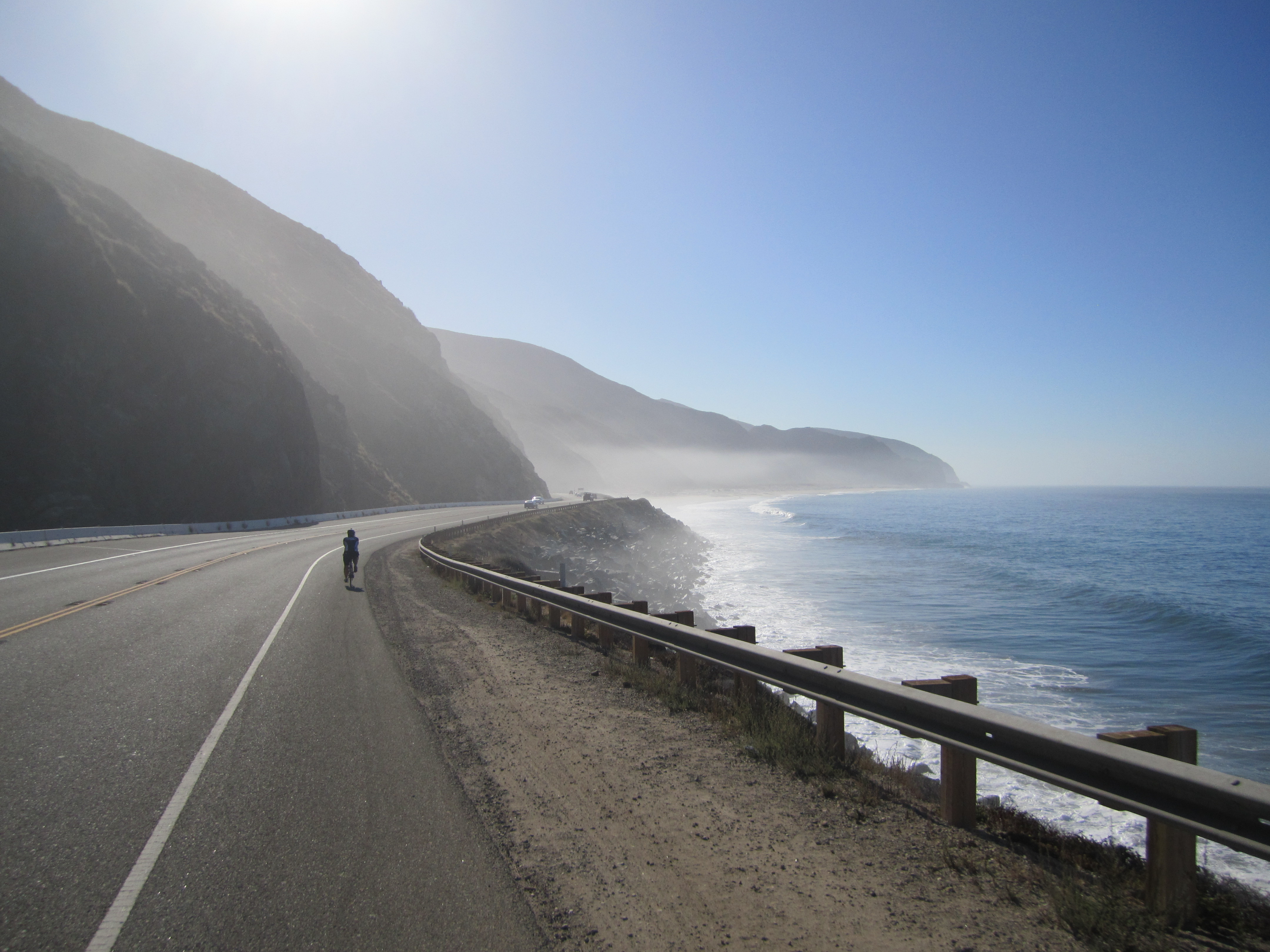 Breathtaking - Every hill rewarded us with new incredible scenery.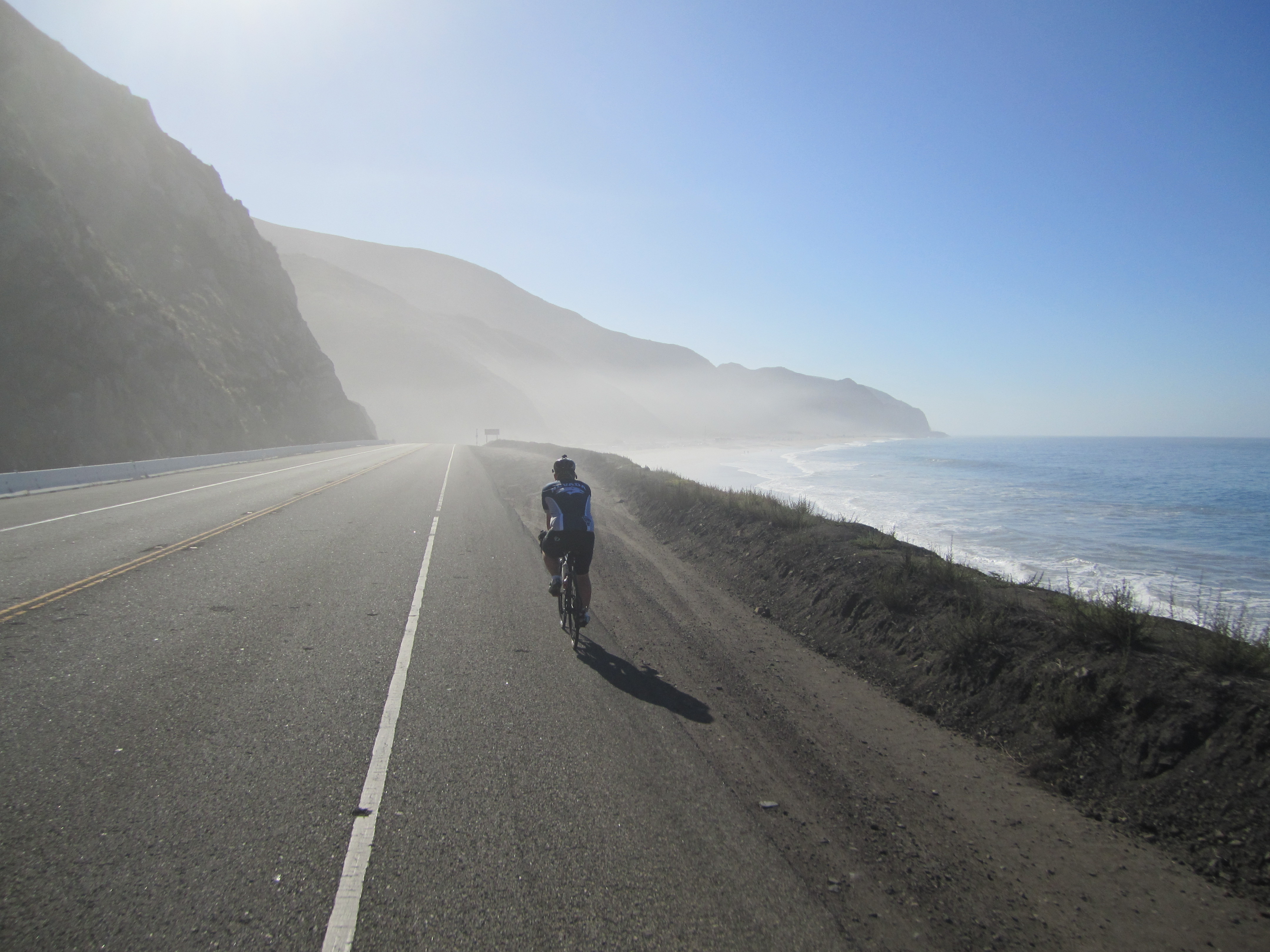 Riding through the sandy bike path right on Venice/Muscle beach.
On day 4, we ditched the trailer because it was waaay too heavy - stayed in a hotel on night 4 and were at our destination by the end of day 5.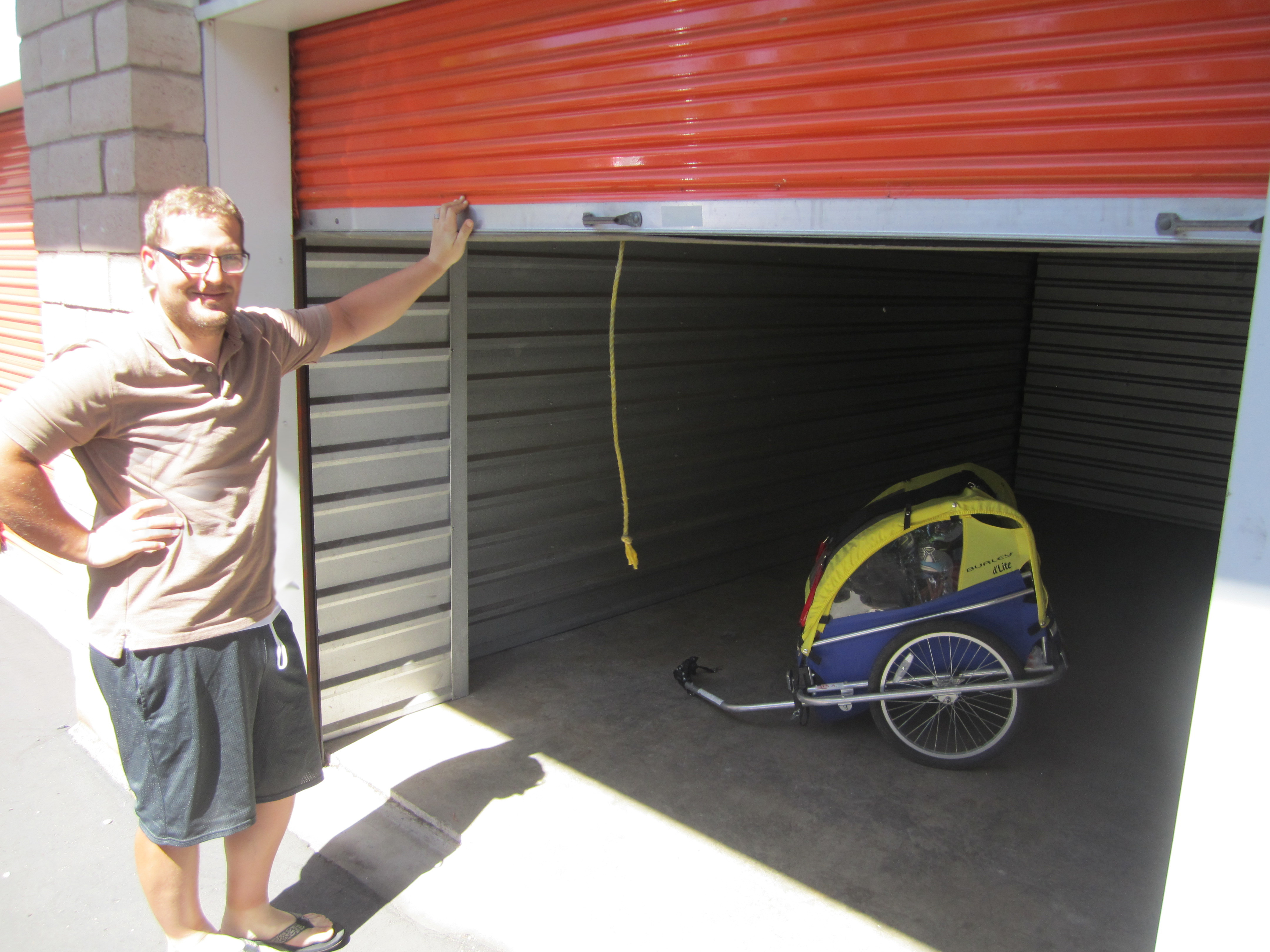 On our final day, we biked nearly 100 miles. Kinda crazy to finish it all with a century!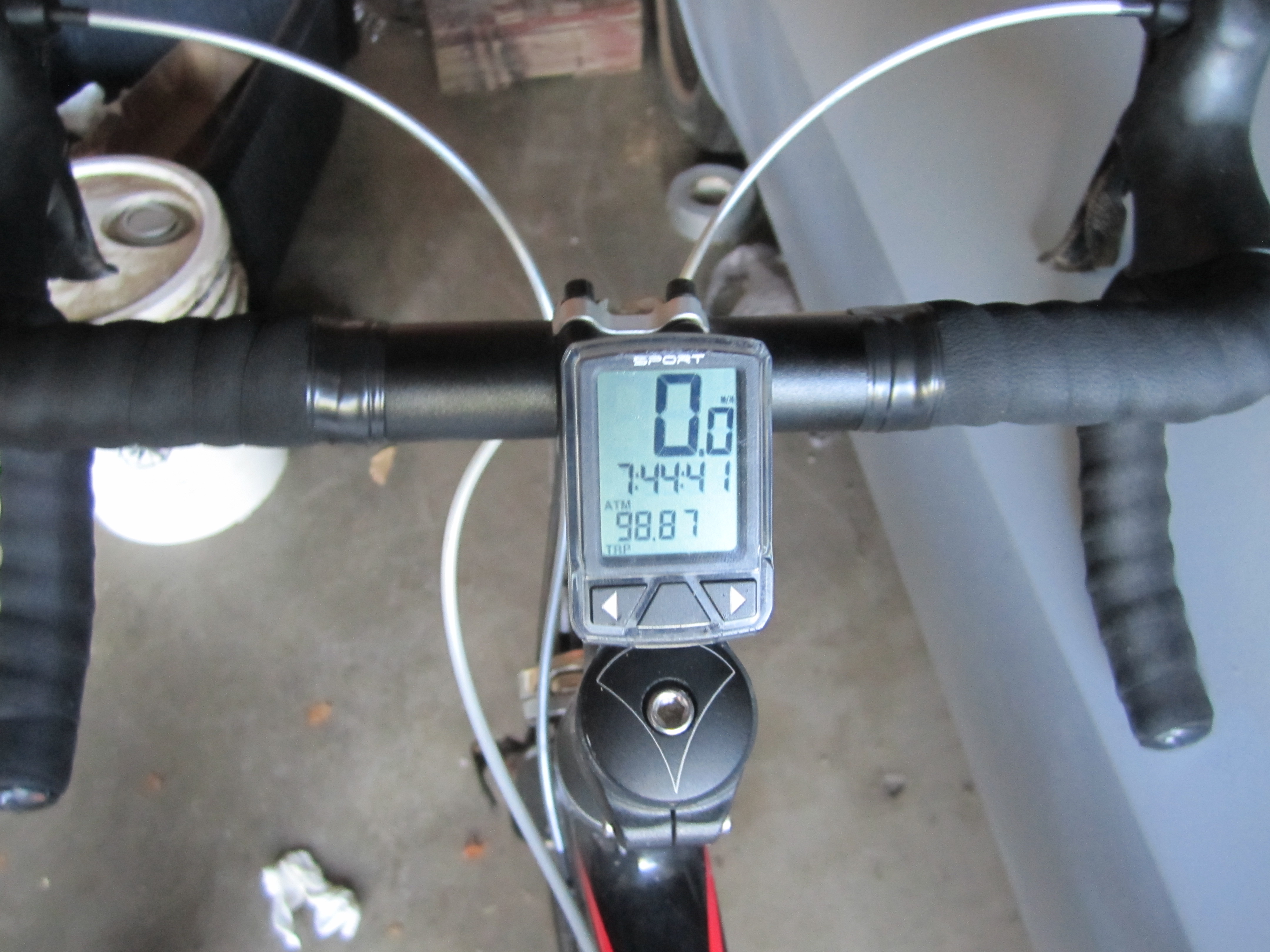 Epic tan-lines.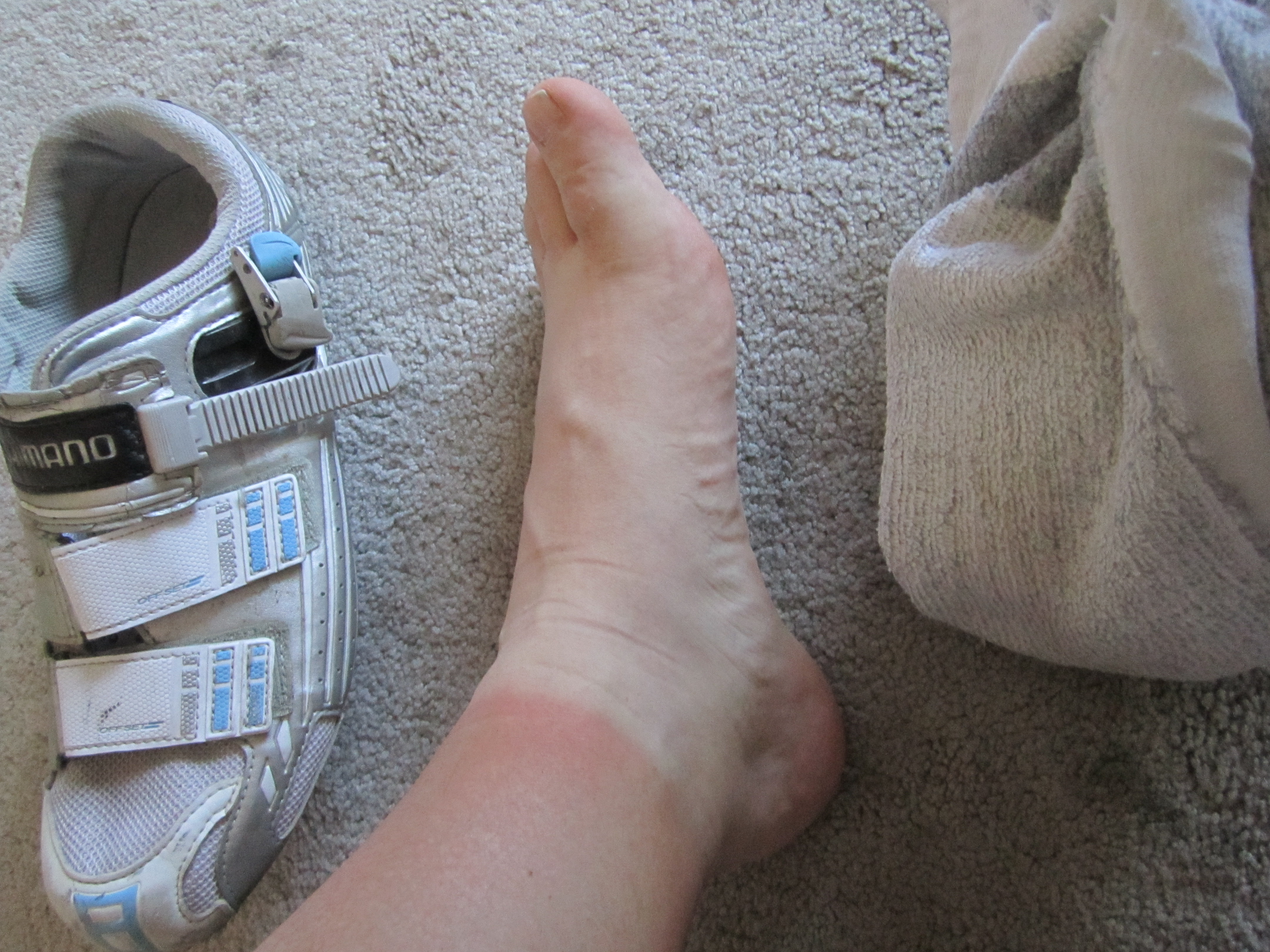 ---
In other news, I've been going back to college to finish my degree over the last 2 years. This Fall semester will be my last one, which means I get to do an "internship" or "student-teaching." After a lot of finagling, I was able to swing a "paid internship" which means I won't have to dip into my savings to support my family over the next 4 months.
I'll be teaching at a local charter school that focuses on "S.T.E.A.M." education which takes "S.T.E.M." (Science, Technology, Engineering, and Math) and inserts the "Arts" back into the mix. I really dig this philosophy of education because it equips students with skills that are immediately applicable in the real world once they're out of school (or even while they're still in school). And "Art" adds in the creativity that is often missing from purely technical training.
I'll be teaching 3 classes: Graphic Design 1 & 2, and DIGITAL GAME DEVELOPMENT! I'm particularly pumped about that last one. I'd love it if my students could actually publish some games in the app store and/or here on Newgrounds.
I'm still working on http://www.BossClash.com (Sign up to be a Beta TESTER), and we're making good progress. Lots of adjustments coming up in the next few months, wish me luck!