I usually try to wait for a couple convergent factors before making a news post:
There's enough interesting stuff that's happened in my life
I've read "enough" books
One of these years, when my life gets ultra boring, maybe I won't post for a loooong time. On average, though, those 2 things seem to form the perfect storm every 2-3 months. AND HERE WE GO!
Me and my boys participated in a "no rules Pinewood Derby." Basically it was all about fun and not getting caught up in the weird parent-driven competition that can dominate these events. We originally planned to do our design as a 3-D printed model, but ran out of time. So, last minute, I grabbed some "Sculpey" from the craft store and we home-baked a ceramic DRAGON that we super-glued to the top of the car! It was SOOOO freaking heavy! We ended up winning "Scariest" which made my kids happy, but next year they want us to beat the dad that attached a remote-controlled fan to his car...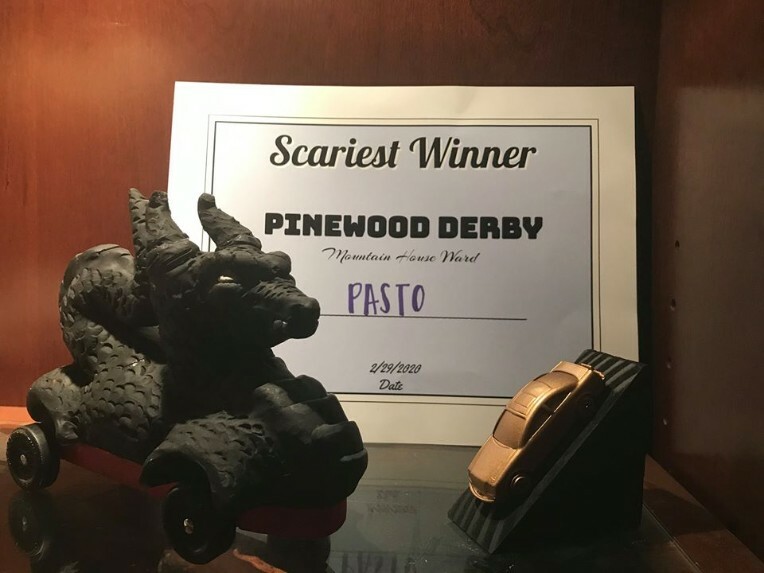 I've been doodling in church every Sunday and posting the process videos on my YouTube channel (and the art here on NG!) - It's been a good way for me to stay in touch with my artsy side since I have a job that's mostly coding. When I doodle I tend to make blobby weird monsters. I'm claiming that my tendency to do that is a result of the collective unconscious predicting all the pandemic "viruses" that were/are about to strike the world (a-la the book @TomFulp recommended to me about the predictive dreamscape that anticipated the holocaust "The Third Reich of Dreams"). Either that or I have cancer.
YOUTUBE CHANNEL: https://www.youtube.com/channel/UCz4uWHGpl7H59aAtr9ItUnA/videos
The Newgrounds Podcast interviewed me and @Luis! It was fun to catch up with Luis and reminisce about the projects we've done together. We teased a new-ish project and I opened the Super Chibi Knight Discord server during the interview, so give it a listen for some olskool nostalgia!
Super Chibi Knight Discord Server (Open to ALL!): https://discord.gg/bTrj7bm
I was the art director for a new app called "Immersive Bible" that is finally doing its soft-launch. It was fun to work, again, on something more artsy. I even got to dust off my InDesign skillz to make a style guide for them.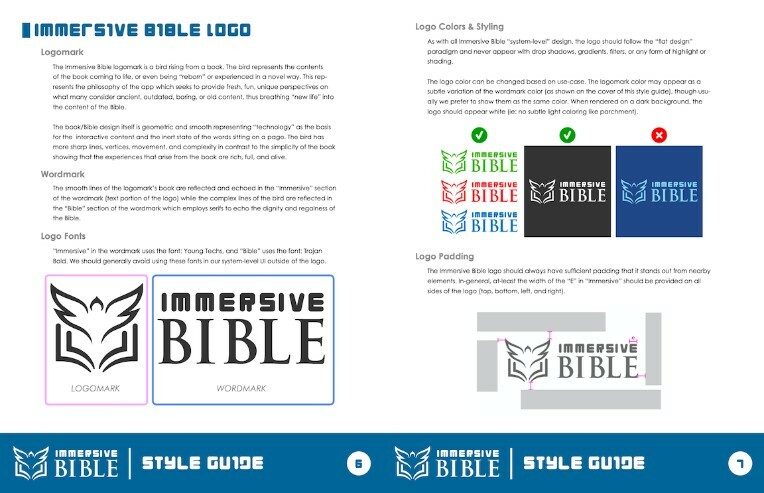 I finally committed to being a California resident by getting my CA driver's license... just in time for CORONAVIRUS! I work in the Bay Area (San Mateo) where the outbreak was pretty severe. Luckily, my job allows me to work from home, so it's mostly business-as-usual, but without the long commute! I really enjoy the extra time with my kids while it's still light outside. Also catching up on tons of binge-watching. Star Trek Discovery is pretty good!
I got some "air pods" for my commute and for exercise, as well as a FitBit watch... really gonna start exercising sooooon... I prob should have made those gadgets "rewards" for hitting my goals tho...
One of my neighbors saw one of my posts about 3D printing and offered me the 3D printer they had in their garage that is "just missing a power cable." Turns out it's a $500 printer with a waaaay bigger print volume than my current one. I'll let you know how that turns out... but if it works... SCORE!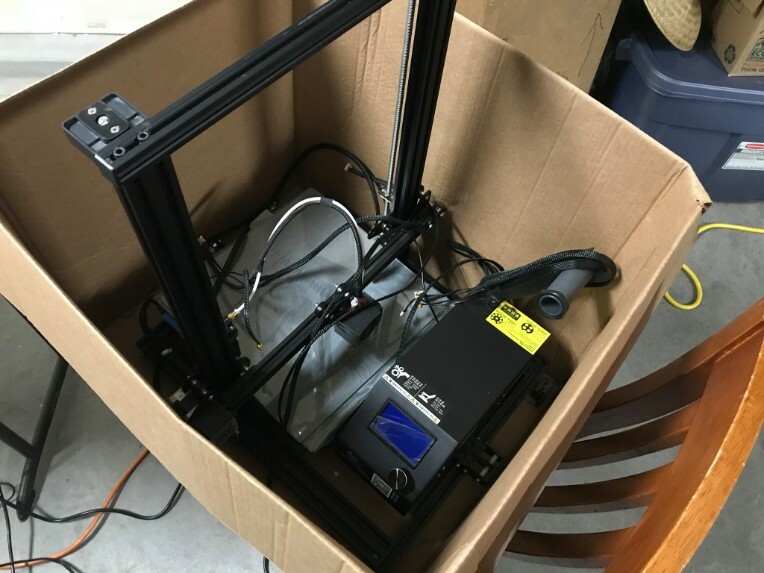 Speaking of 3D printing, we printed THE MASTER SWORD from Zelda... it's a crazy-big print, and I don't have the energy to fully sand, prime, fill, sand, fill, sand, and paint it... plus it seems to break every other day as the kids slam it into stuff... so it's staying gray. Next time I might design it to hold a wood or metal rod/dowel down the center to prevent the constant breaking.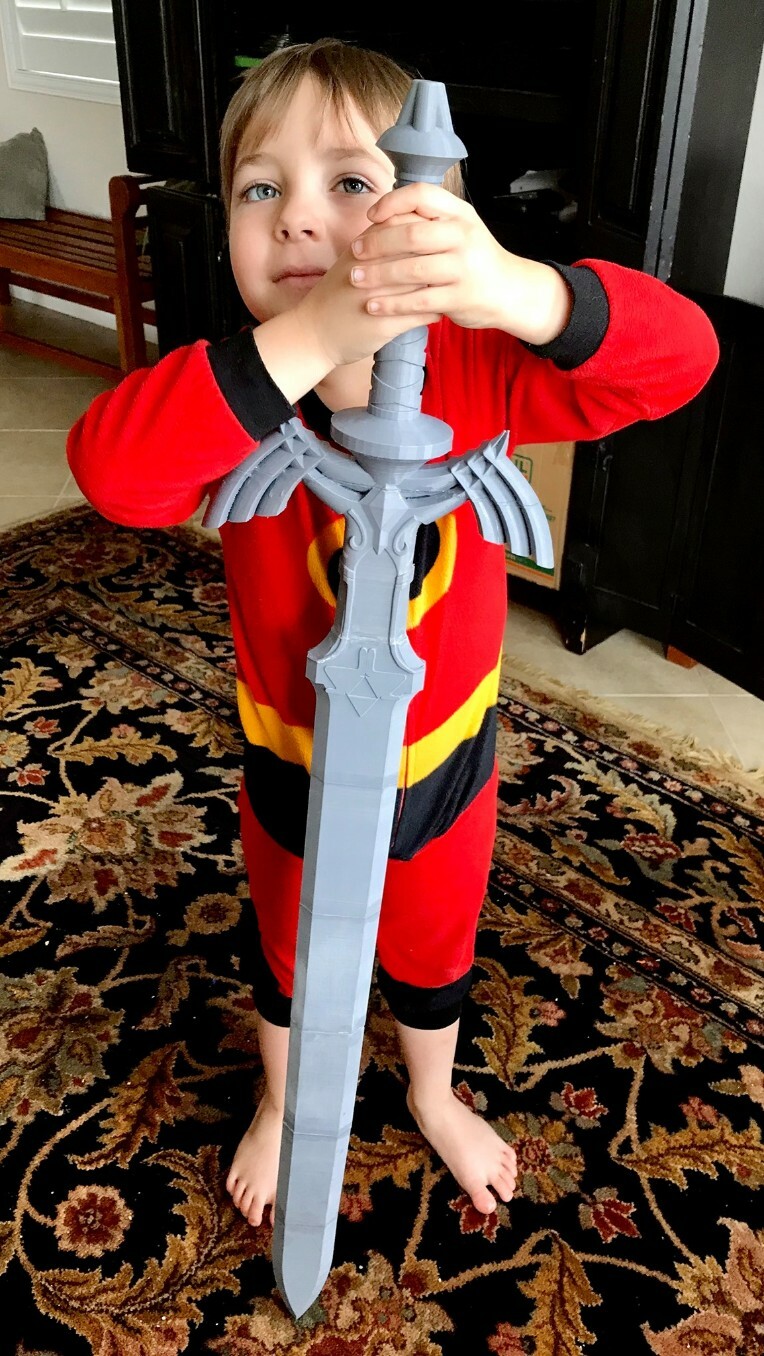 Here's a quote from C.S. Lewis that resonated with me:
"The dullest of us knows how memory can transfigure; how often some momentary glimpse of beauty in boyhood is 'a whisper, which memory will warehouse as a shout'… It is indeed an illusion to believe that the blue hills on the horizon would still look blue if you went to them. But the fact that they are blue five miles away, and the fact that they are green when you are on them, are equally good facts. Traherne's "orient and immortal wheat" or Wordsworth's landscape "apparelled in celestial light": may not have been so radiant in the past when it was present as in the remembered past. That is the beginning of glorification. One day they will be more radiant still."
BOOKS I'VE READ/HEARD RECENTLY:
If there's a picture, I recommend it (though I wish I could post more pics here...)
Good Profit - A book by a super rich dude (Charles Koch of the Koch Bros.) who says it was his ethics that got him rich and not the multi-million dollar company his dad left him.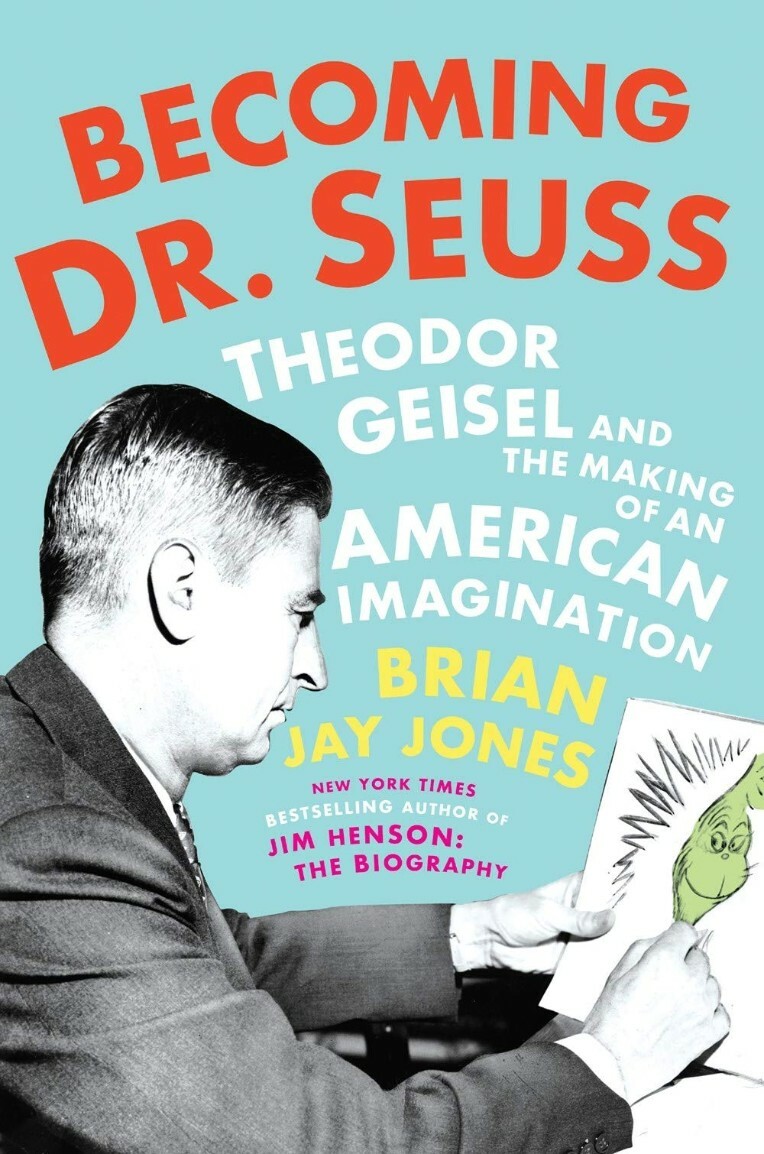 Becoming Dr. Seuss - Biography of Theodore Geisel aka: Dr. Seuss. Really interesting look into someone who was super OCD/controlling about his vision for his work, but a total workhorse. Reveals some of his dark spots that made him more real (spoiler: he cheats on his wife leading to her committing suicide 😞) - What stood out to me is how much the connections he made in college (at his ivy league school) paved the way for his success.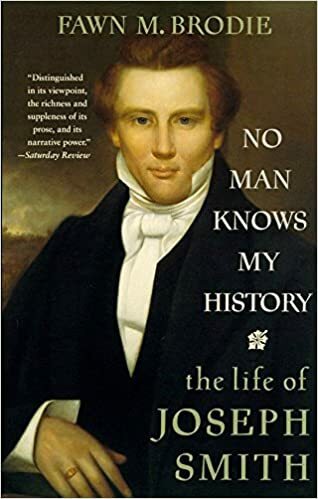 No Man Knows My History - The quintessential "non-faithful" biography about Joseph Smith, founder of Mormonism/The LDS faith. Most of the big stuff I had read about before, but this book, more than any other, helped paint a picture of JS where I could start to understand his personality enough to comprehend how he was able to mentally jive the dual life of misleading a large group of people while simultaneously inspiring those same people to a higher/holier cause.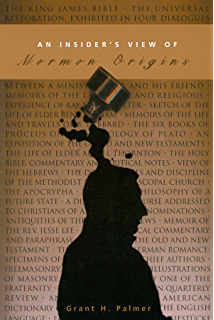 An Insider's View of Mormon Origins - Written almost from a Mormon "apologist" point of view, but ultimately, in my opinion, thoroughly undermining the foundations of the LDS faith, this is a book written by a progressive "faithful" member of the church. This book put into words what I have always had difficulty describing about what bothers me, linguistically and culturally, about the Book of Mormon's writing style.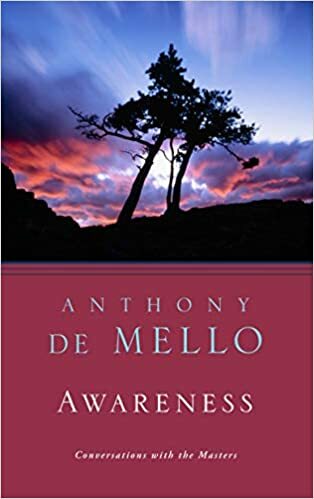 Awareness - Recommended by @TomFulp, I enjoyed this quite a bit in audio form because it was the actual recorded lectures of the Indian guru author. The take-aways reminded me a lot of "The Road Less Traveled" and "A Liberated Mind" that I've written about in previous posts. Basically, getting meta/mindful about our thoughts unlocks extra levels of self-love, self-respect, self-understanding, self-empathy, and self-control.
Little Women - A classic I've been meaning to read for a while. I ended up liking it a lot more than I expected, though I truly felt like Jo's hasty marriage at the end did not fit her personality. Then I read this article about the book and felt very perceptive: https://www.theatlantic.com/magazine/archive/2018/09/little-women-louisa-may-alcott/565754/
Beloved - I read this as an effort to learn a bit about Toni Morrison's writing, mostly for Jeopardy. But I ended up stunned by the style and poetic quality of her narrative structure and writing. This is full of amazing language.
Animal Farm - Re-read this to discuss with a friend. Remains great satire and warning about human nature.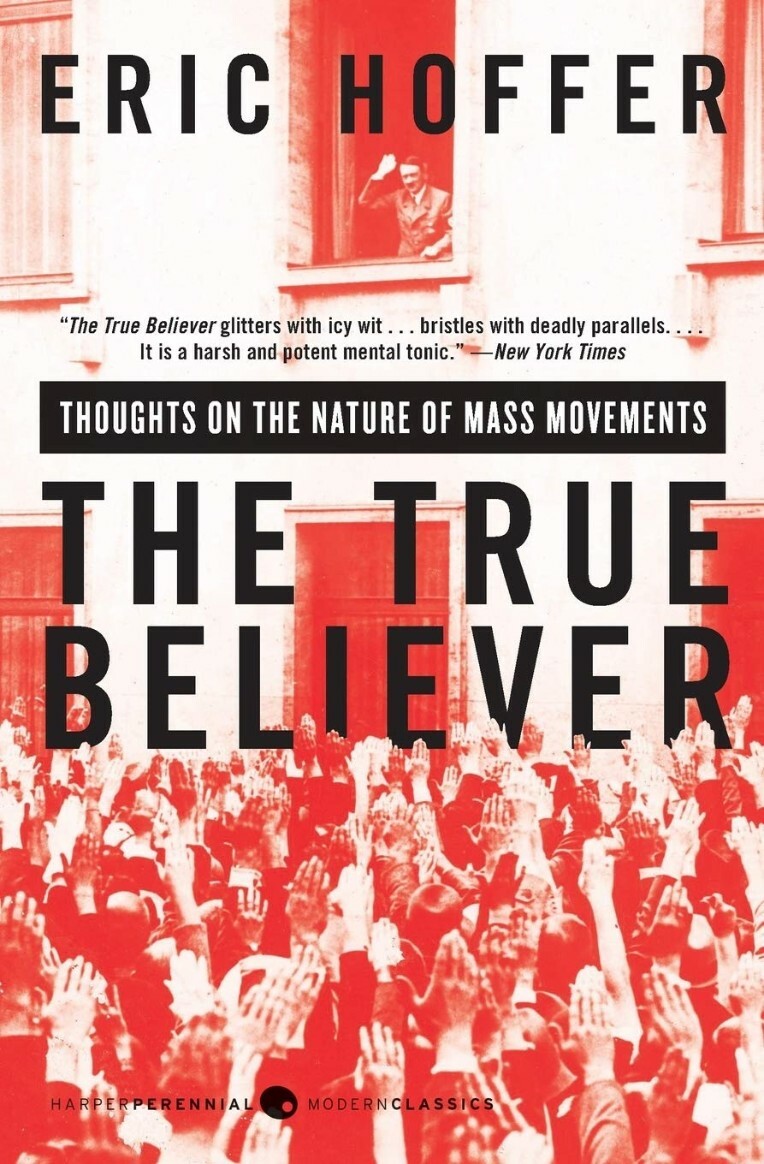 True Believer - This is one of my new favorite books. The author offers insights into the mindset of those who start and join mass movements as well as the lifecycle of mass movements in-general. I must have highlighted nearly every other line. This strikes close to home for me because I've been pretty caught up in a mass movement (Mormonism) for most of my life. Only recently am I gaining some perspective on why I have felt comfortable being in the mass movement mindset, and aware of the detriments and benefits.
Cosmos - Carl Sagan is the man. He makes cosmology, physics, chemistry, SCIENCE super interesting.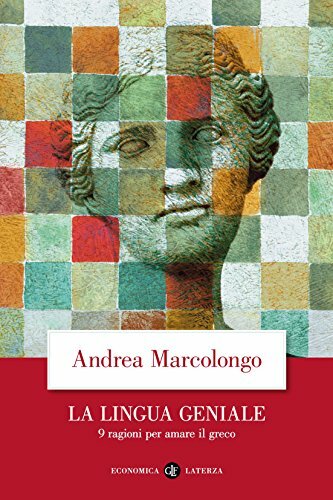 La Lingua Geniale - This is the longest I've ever taken to read a short book. It's a book about the beauties of the Greek language, but written in Italian! I know, I am a major language dork for deciding to read this. It was a great brush up on my Italian (I'm proud I was able to get through it an understand it) - and was a really beautiful look into why Greek is such a unique and formative language. One small tidbit: Ancient Greek has an extra plural form that most other languages don't: the "dual" - So where we can talk about more than 1 thing using one set of grammatical rules - Greek has a special way to talk about pairings that are exactly 2 things, intimately connected in purpose. You can imagine what this means for romance! ;-)
It Didn't Start With You - This is a psychology book about how our family history affect us. It briefly refers to some of the cool epigenetic science that's emerging, but then stretches that science into a pretty un-related, but still psychologically helpful, branch. I do believe in family cultures being passed down through the generations. I'd recommend this book despite the weird attempt to justify good psychology with tangentially-related science.
I'm taking a break from my investigation into LDS Church history. I found I was building up some resentment and bitterness. It's been a very balancing journey, and I'm happy with where I'm at right now. I want to turn my focus to broader topics and I feel like there's not much "new" I can read on the subject that will sway me one way or the other. There is a lot I really like about the church, but I don't think I can ever really go back to being a "literal" believer. And there are some toxic components that arise both from the culture (how the people interact within the church) and the doctrine that I wish were different. Trying not to throw the baby out with the bathwater, while still exercising my right to not swallow every... single... tidbit hook line and sinker. I used to criticize/judge people in the church that took an a-la-carte approach, but that's kinda where I'm at now.
I'm not totally atheist, there's a lot I can't explain with what science currently offers (consciousness being one of those things) - but I'm much more open-minded about what the "Big Good" looks like in the world and less prone to think I've got things all figured out.
It felt good to get back into the NG scene a bit recently with joining Discord, reconnecting with @Luis and @PsychoGoldfish, @Mike via the Ruffle Discord server, and doing the NG Podcast... makes me want to dust off the game-making tools since I'm quarantined at home and have no commute...
I also recently saw the new Mr. Rogers movie "A Beautiful Day In the Neighborhood" and it brought back all kinds of nostalgia. The movie is based on this Esquire article: https://www.esquire.com/entertainment/tv/a27134/can-you-say-hero-esq1198/
Can I remind you what a good feeling it is to "know you're alive?"
Once again, thanks for making it this far. I value your readership and comments... yes, leave me a comment! Let me know what's new with you!