Just got some pics from my buddy at Kittadyne who is CNC machine milling the aluminum keychains for Super Chibi Knight Kickstarter backers. They look VERY nice, check out these photos (the lines will disappear once the pieces are polished):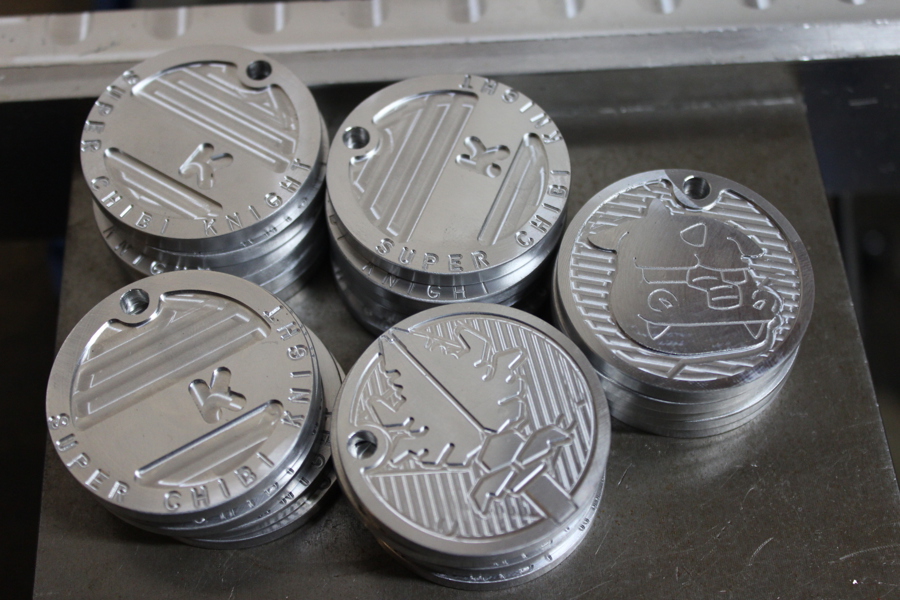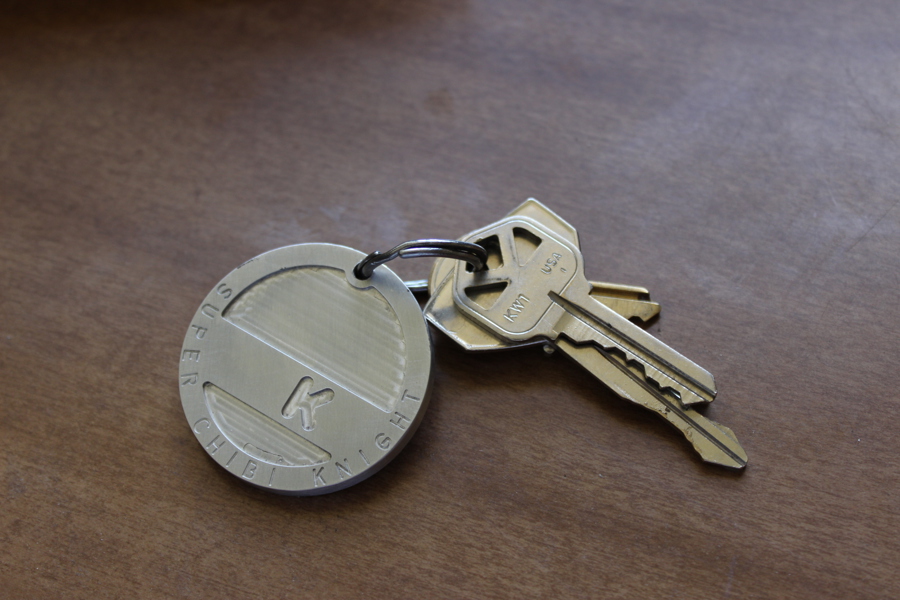 For game news: I'm still hammering away day after day, hoping it'll all be worth it. I bought some Steam games for the summer sale that I've been curious about and was encouraged that SCK will hold up well in comparison. Fingers crossed!
Italy was eliminated from the world cup and, coincidentally, a fan in Italy posted this picture of the packaging his t-shirt came in on the same day. I thought it was very appropriate. Translation: "Always forward friends, and on to VICTORY!"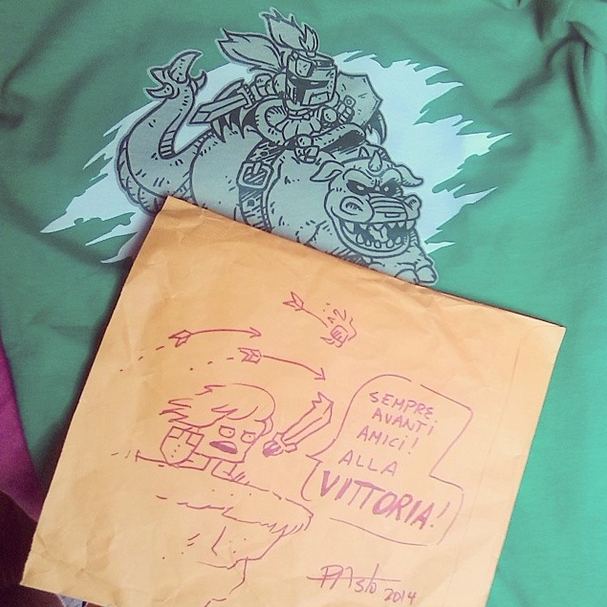 Do you wish you had pledged more on the Kickstarter now? :-D
Visit www.Kittadyne.com if you have a project you need cut out of aluminum! He's my BFF and does great work.