Yo dawgs, I just launched the penultimate update to Super Chibi Knight. It's version 0.9 which is REALLY close to 1.0! What could possibly be left? You ask...
I'm working on the final boss battle which employs a changeup to the gameplay style pretty significantly so it's taking some time. Also, I thought I'd found an animator for the final cutscene, but things didn't end up working out, so now I've got someone new... someone I've worked with in the past and that has one of the most unique styles on Newgrounds... someone who just recently started poking around Newgrounds again after a long hiatus... can you guess who it is? I'm really pumped to work with him and can't wait to see what he creates!
Additionally, @Jouste is doing up some trading card art which is SO SICK YOU WON'T BELIEVE IT! Here's a really sneaky preview: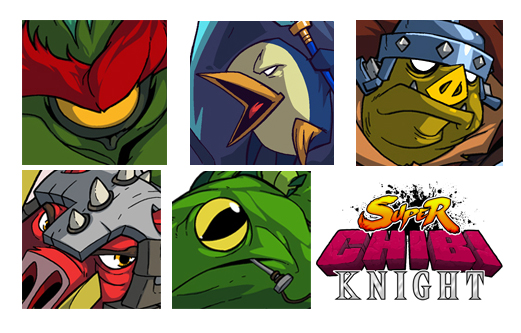 Other than that, I just submitted SCK to PAX Prime's IndieMegaBooth thing... fingers crossed that it makes the cut!
Not much new to show ye this week, I'm trying to save SOME STUFF for the actual game :-P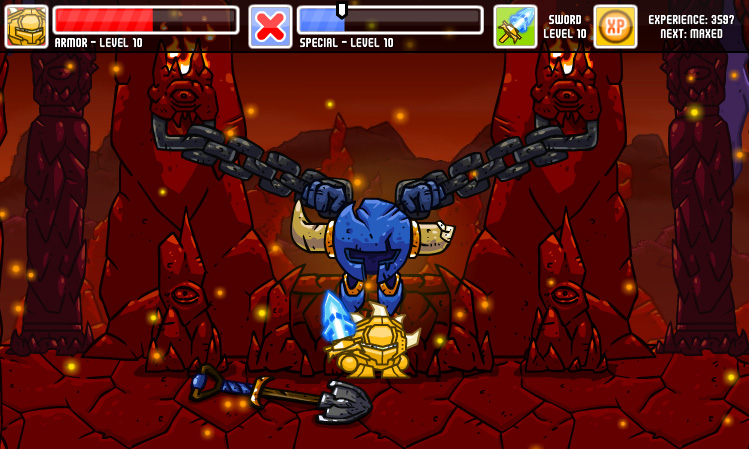 Can you guess who will be doing the ending animation for Super Chibi Knight?