Here are the winners of the Steam Key giveaways from last week:
http://booyashaka.newgrounds.com/
http://119arjan.newgrounds.com/
If you weren't lucky enough to win, check out Super Chibi Knight on Steam as consolation!
Winners, I sent you your keys via PM on Newgrounds.
---
Here's an update on last week's dev progress:
1) I'm getting close to done with Super Chibi Knight, I'm estimating about a month or so, but you know how these things go, stuff always comes up, but I'm trying to be efficient with my level and enemy design to allow a lot of re-use (outfit/weapon/color swaps, slight behavior tweaks, etc.) without seeming overly generic (boss battles always get an extra helping of unique behaviors though). Here's a pic of a bunch of new enemies: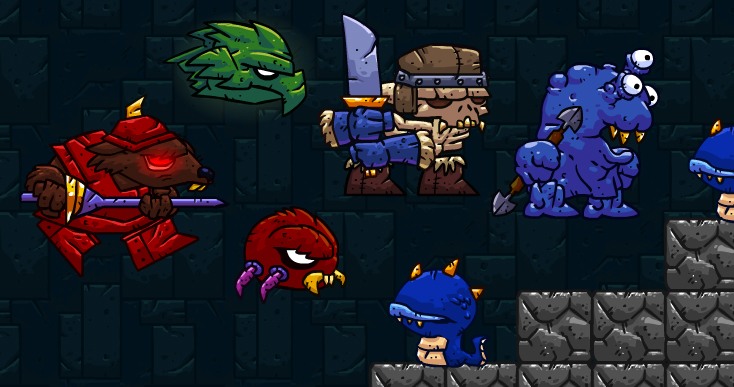 2) I'm still doing a little bit of freelance work to keep the lights on in my home, here's a pic from some main character outfit variation concepts I'm working on: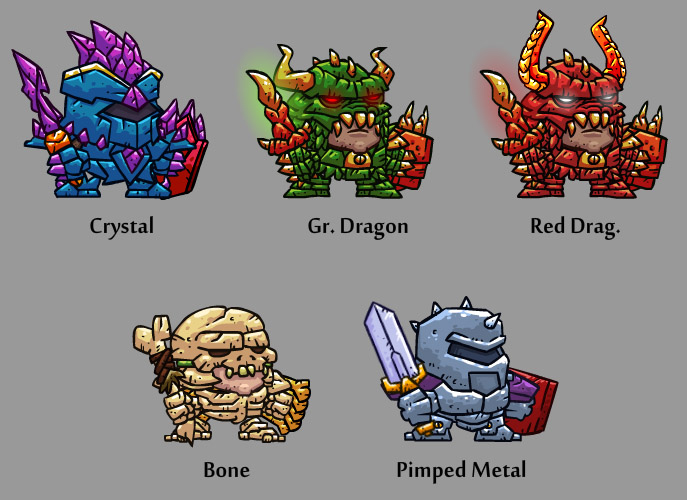 ---
In other news, I saw this video today of a guy hacking the original Legend of Zelda on the fly and flashing his edits back onto the cartridge. I could almost follow everything he was talking about, except the hardware parts of it. I wish I had a friend who had these skills and could teach me, totally fascinating! Also, their game "Hack n' Slash" looks like a really interesting concept, though I'm not sure why the reviews of it are so mixed. Basically, you mess with the source code of the adventure game to beat the puzzles, wish I'd thought of that! Here's the vid:
One thing that's worrying me is that I'm starting classes back up next Tuesday and not sure how that will impact my development time. I tried to schedule everything at the beginning of the week for school, but it's gonna be tough. BUCKLE DOWN TIME!
What did you find most interesting from this post? Steam Key winners? Super Chibi Knight preview? Mobile freelance game preview? The LoZ video? Leave me a comment!