I will select 3 random people from my list of Newgrounds followers to receive free Steam Keys of Super Chibi Knight!
[Click here and confirm to enter!]
Winners will be announced next Wednesday!
---
Here are some Super Chibi updates:
All 3 worlds represented in this screenshot, starting to see a light at the end of the tunnel!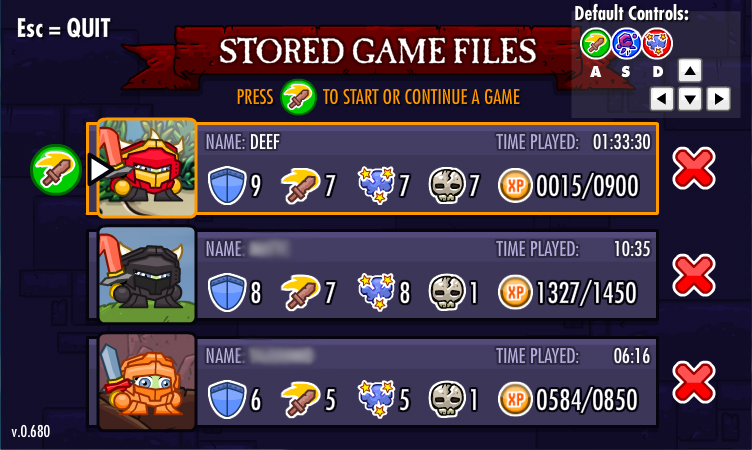 The Indie Game Magazine ran a "preview" article on Super Chibi Knight (p. 49), it turned out really nice: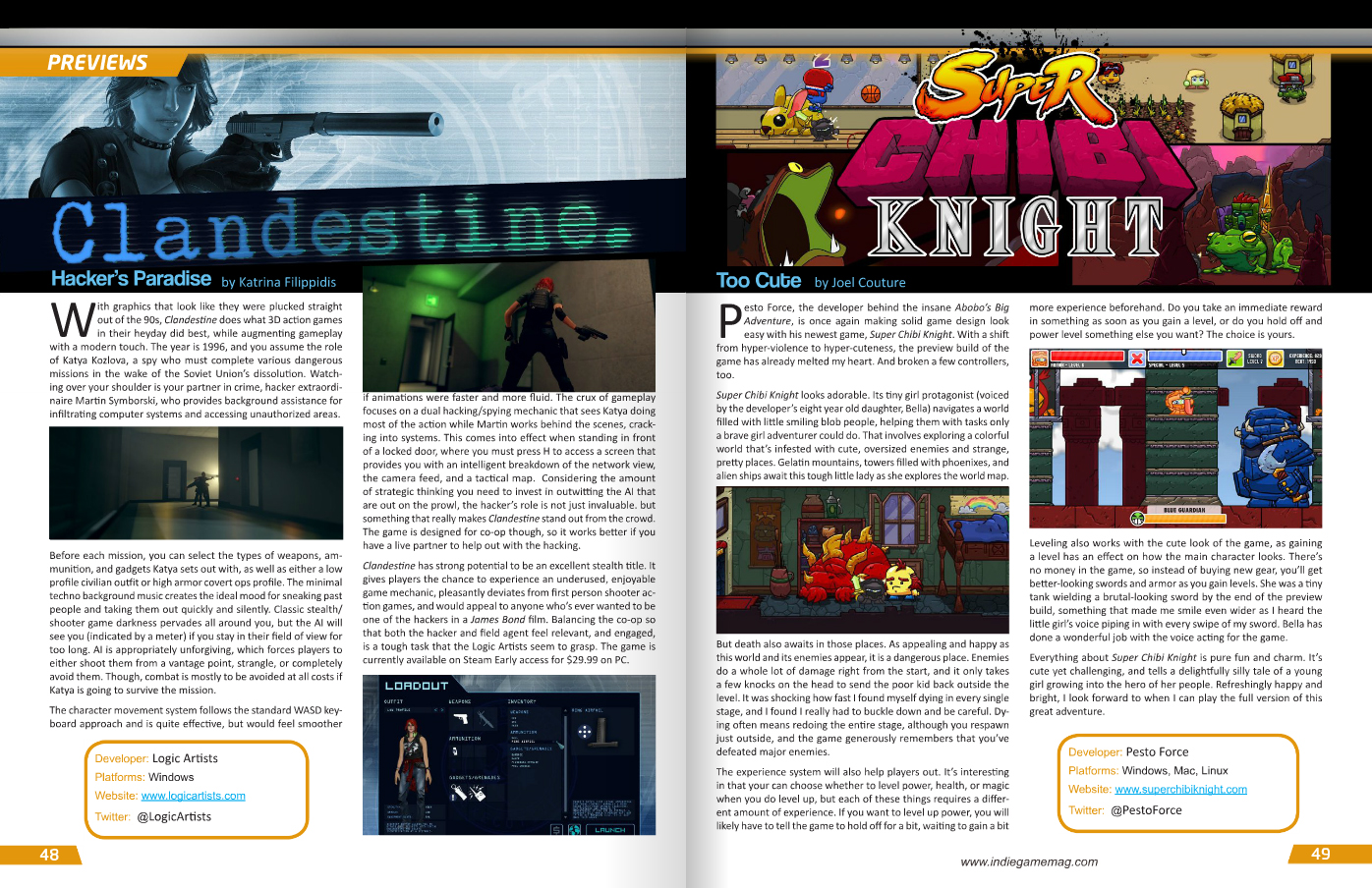 Lots of positive reviews and feedback so far on the Early Access version of the game, it's getting more legit err' day!
---
In other news, I found this vid of a guy speed running Abobo's Big Adventure, I was thoroughly impressed, but I think it could be potentially done EVEN faster. Are you up to the challenge?
Finally, here's a never-before-seen screenshot of the newest dungeon in Super Chibi Knight, I love how this enemy turned out:
If you'd like to play the Early Access version of Super Chibi Knight, click the link below:
[PLAY SUPER CHIBI KNIGHT ON STEAM!]
Has anyone reading this played it yet? Leave me a comment yo!