Here's the latest in picture form:
---
I got Super Chibi Knight working in the Steam Client. This was a big moment cuz I wasn't sure how it would all come together: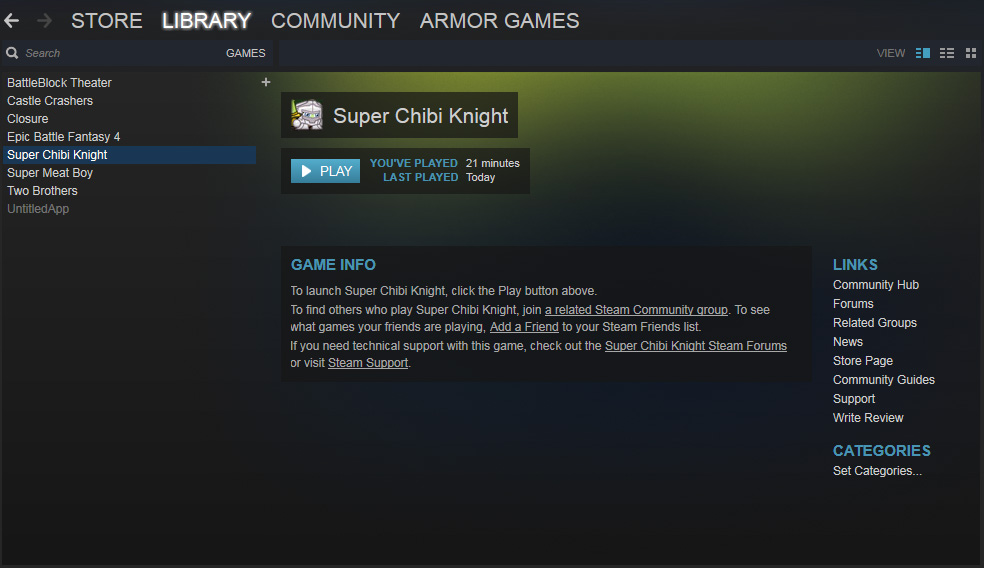 Here's a preview of SCK in the Steam Store: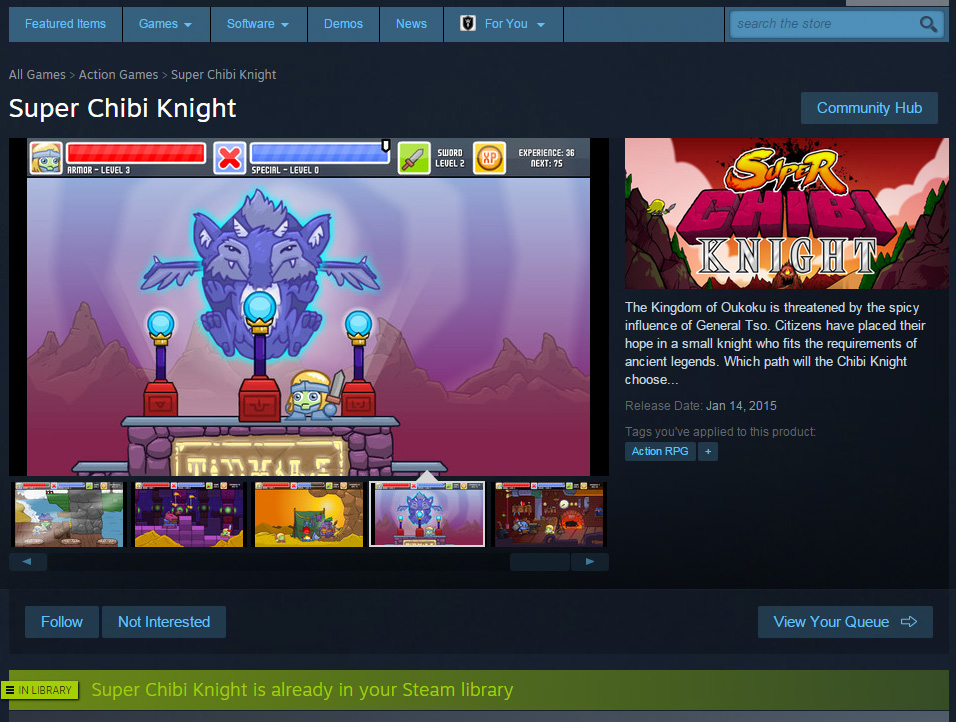 I was also able to get the Mac .app version of SCK working on a real Mac (see below), but I'm still fiddling around with getting Steam to recognize and launch the Mac version correctly (if anyone out there has experience with this, please send me a message):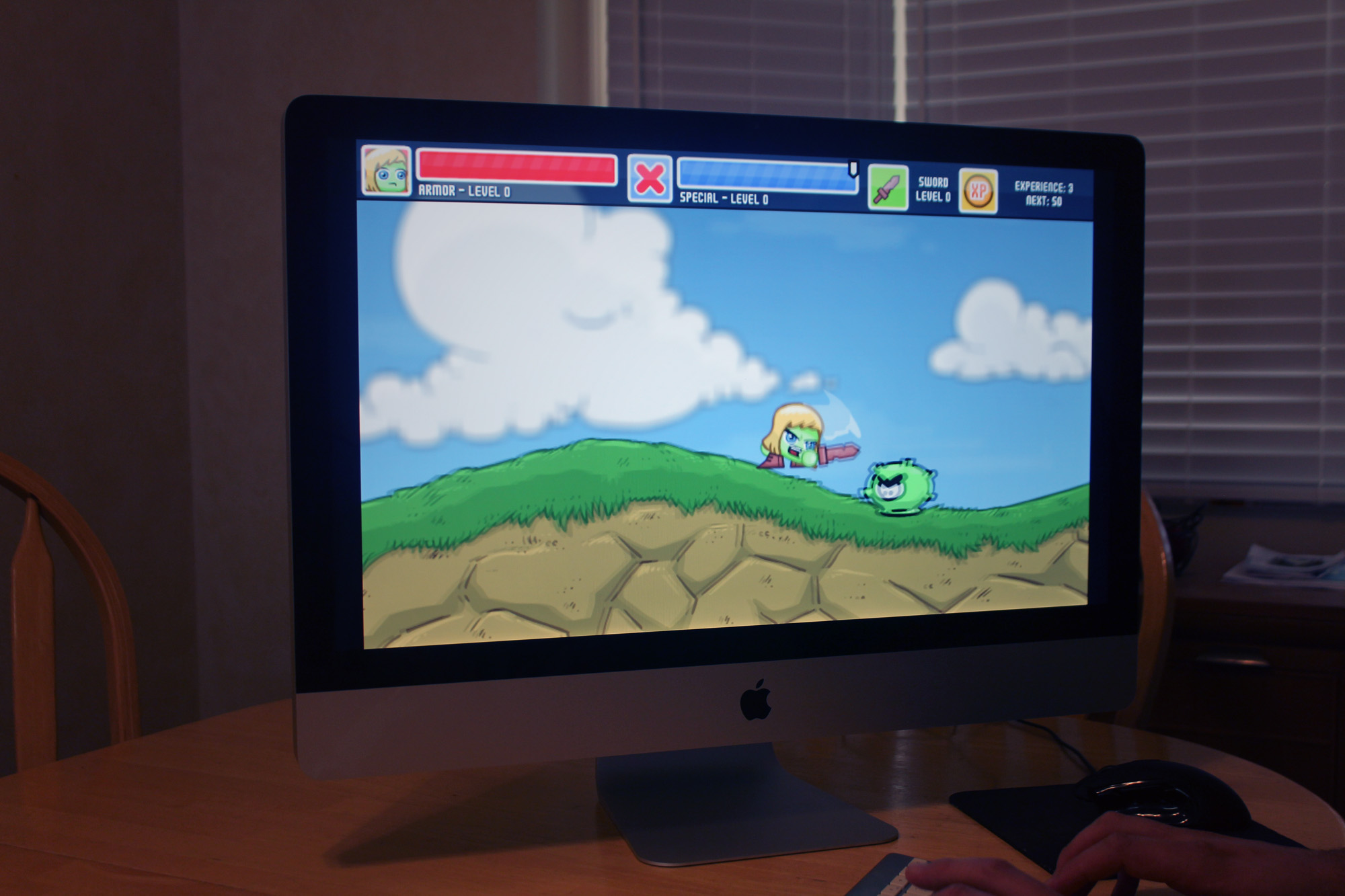 Once I get the Mac version launching through Steam I plan to open up the game for Steam Early Access. The price will be $9.99 USD, and hopefully well worth it!
---
In other news, I'm still taking some university classes part time to (slowly) finish off my degree. My painting class is especially fun. Here's my current oil painting project, it's a black and white value study right now, but eventually I'll paint over it in color. I also built the canvas I'm using!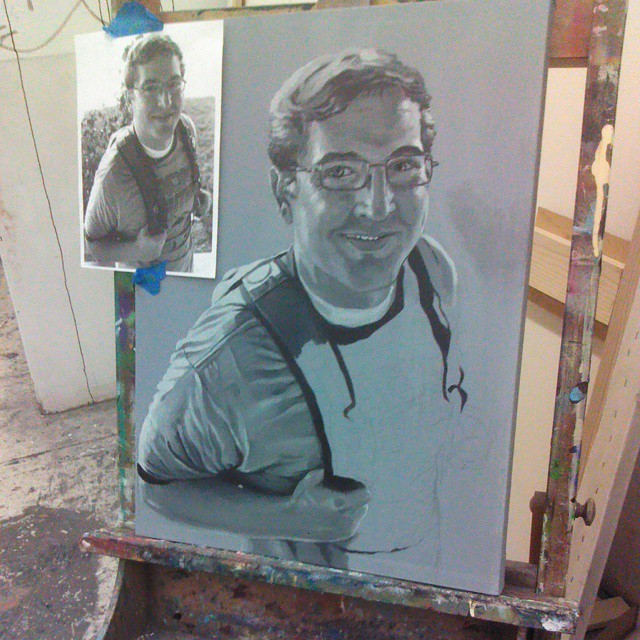 Who will be buying SCK through Steam Early Access? What do you think of the price point? How's the painting looking so far?