Here's my pre-holiday update! Merry Chrismakwanzzakah to you all!
I added a "Mech" as a beast mount to Super Chibi Knight, here's a sneak preview with some gameplay at the end:
I'm done working on the mobile game I've been mentioning. I was only doing the art on that, and now it's on hold until the coding is completed. It's looking tre bien, so I hope it all comes together and I can share the full scope here some day. Here's a look at some weapons for one of the main character options: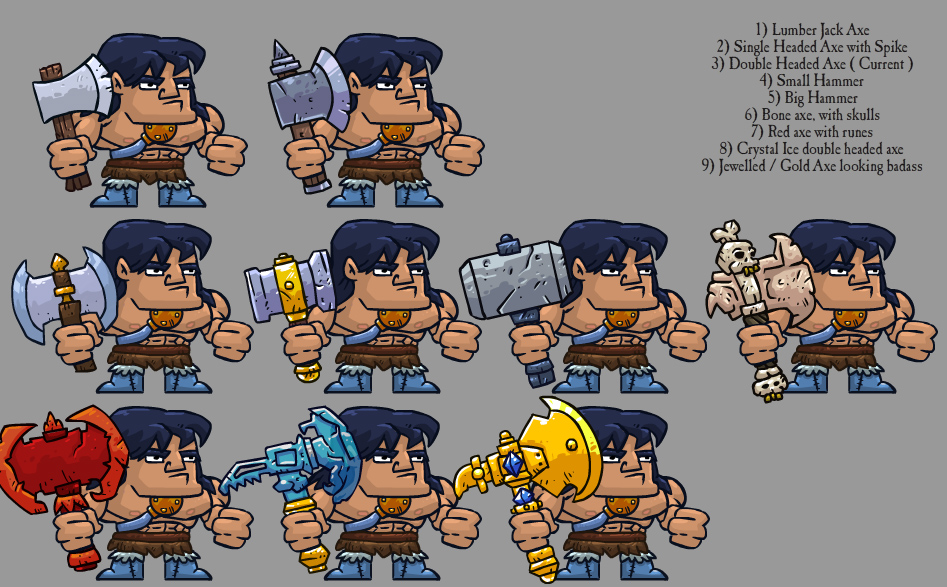 The little game Luis and I are working on is just about done! Hopefully it will be released on or shortly after Christmas! Some more info about it: I got a little obsessed with Spelunky so decided to try my hand at a "procedurally generated" game. That's just a fancy way of saying that, every time you play, the level, enemies and powerups are randomly organized so every playthrough is different. One challenge with that is being smart about not creating "no win" scenarios, but even in Spelunky that happens every once in a while. It has an 8-bit nes look, but runs at 60 fps! The main character is kind of cat-like so has some unique abilities you won't see in Spelunky. The levels are fully destructable too... Also, there are some crazy powerups thrown in for some cool mayhem :-D - Additionally, the boss is turning out SHWEEET. Here's a pic!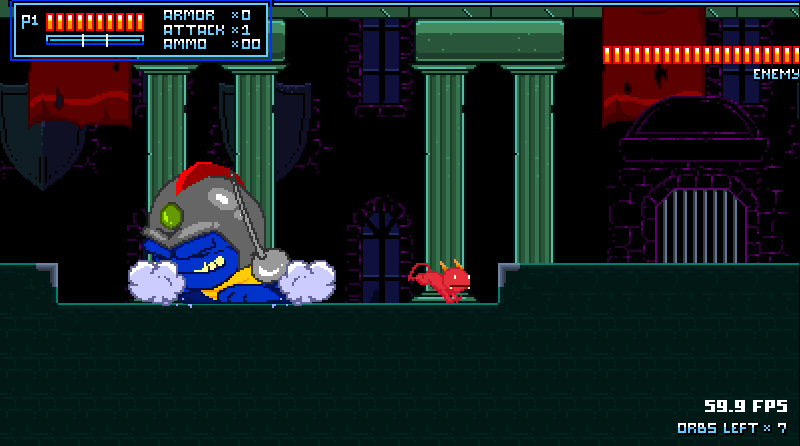 Which of these looks most exciting to YOU?